Are you moving to South Korea and looking for advice and tips before hopping on the plane? Or perhaps you're unsure whether a move to Korea is a good decision to make.
I was in the same boat. But I took the plunge after landing a job teaching English in Korea. So, I bought a one-way ticket to Seoul, packed everything I had into 2 bags, said goodbye to my friends and family, and moved to Korea.
It was one of the best decisions I've ever made. Here are things to know before moving to South Korea!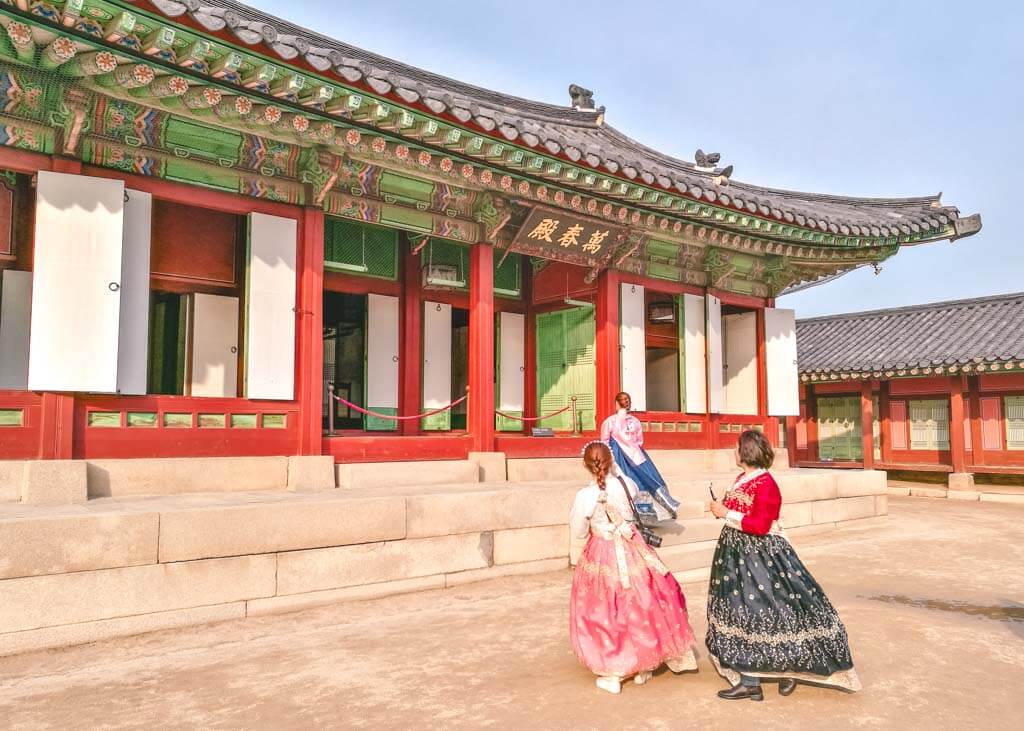 What You Need to Know Before Moving to Korea
Korea is an incredible place – if you give it a chance
After my first week in Korea, I had instant regrets and thought to myself "what have I done".
My first impression of the country wasn't as I expected. Everyone was in their own world, in a rush to get to work, to the shops, to the bus. It was go, go, go! I wasn't met with smiling faces – instead, everyone had their headphones on, eyes peeled to their phones.
And then I arrived at a local restaurant, excited to eat the delicious Korean food I had heard so much about. But I couldn't read the menu, nor communicate with anyone, so I ordered what looked like a good option from the pictures on the menu.
It was not! After having two bites of what I believe was pig trotter, I instantly questioned whether I'd survive a year in South Korea.
But a few weeks later, after learning more about the culture and the people, I realized that I had been too quick to judge. What's important is to appreciate our differences, understand where they come from, and have patience and respect for the culture and traditions of other countries.
There are so many great things about living in Korea, from the safety to the natural beauty, the incredible public transportation system, and the kind and caring Korean people.
… But there are a few strange things you'll need to get used to
"The toilet paper goes where?!" Yep, it goes in a trash can, not the toilet itself.
And you don't hug or shake hands with friends or colleagues – you bow.
Another fun fact – Koreans are a year older than the rest of the world, and they all celebrate their birthdays on the same day, January 1st. Why? Well, babies are considered to be one year old the moment they're born. This is because the Korean age considers the time spent in the womb!
You'll have to learn the language if it's a long term move to Korea
Before moving to Korea, I didn't realize that there would be so few people who could speak English.
If you're living in the countryside or in smaller towns, like I did, it will help to have a basic understanding of the Korean language. The Korean writing system, Hangul, is a simple and easy-to-learn alphabet and it will make your life so much easier.
As an English teacher, I wasn't expected to be able to speak Korean – and I spent most of my time blogging about my epic adventures around Korea so didn't have time to learn a new language. But had I made the effort, I'm certain that I would have built stronger relationships with the people within my community who all seemed so lovely, but unfortunately, I wasn't able to communicate with them.
The food really is amazing – if you have minimal dietary requirements
Korean food is so good! And despite my first disaster meal, I quickly fell in love with the tasty goodness of Dalkgalbi, Jimdak, and Korean BBQs.
Most meals are suited for sharing so they're great for couples and groups of friends having dinner together. But not ideal if you're moving to Korea by yourself or you want to go for a quick meal alone.
Also, for those with strict dietary requirements, you may struggle to find what you're looking for as most meals have some form of meat or seafood, including stocks and seasoning. But this is changing, and Seoul has seen an increase in restaurants catering to vegans.
The weather is extreme
This is one thing I just couldn't get used to.
The summers in Korea are excruciatingly hot and humid. So much so that it's uncomfortable to be outside. In contrast, winter is freezing cold and icy.
If you're someone who enjoys spending time outdoors, you'll love spring and fall as those are the only times you'll actually want to be out in nature!
So, if you're packing for your move to South Korea, you'll need to include appropriate clothing for all seasons. Everything from warm coats, boots, scarves, and beanies to skirts, dresses, shirts, and bathing suits.
For more information, check out my guide on what to pack for Korea.
You'll work hard and you can't complain about it
South Koreans work exceptionally hard and for long hours, often including weekends. The country has one of the fastest-growing economies in the world, but it makes you wonder at what cost does this affect the people who make it possible.
Stress in the workplace often leads to depression and anxiety but the competition is tough and so Koreans continue to put in the hours to increase their output.
The law recently changed, reducing the work limit from 68 hours per week to 52 hours per week – which is still very high.
Before signing your work contract and moving to Korea, make sure you know the environment you're getting into. Do you have set hours? What are they? What do other foreigners working at your school or company have to say?
Most schools will include your teaching hours in your contract. This shouldn't be more than 40 hours per week, but if you're moving to Korea for other work opportunities, prepare to work long and hard to keep up with your Korean colleagues.
Know what to expect in terms of the cost of living
Korea can be an expensive place to live, especially if you move to the capital city as there is so much to see and do in Seoul. Your biggest monthly expense will be your rent, but as an English teacher, this is paid for by your school.
If you regularly go out drinking and eat lots of meat and western food (which are all expensive), it will add up.
But if you're trying to save money by moving to Korea, you certainly can! Stick to eating Korean food as this is much more affordable and limit your drinking. Also, keep an eye out for specials at the supermarkets as there are often buy 1 get 1 free promotions.
READ MORE: WHERE TO STAY IN SEOUL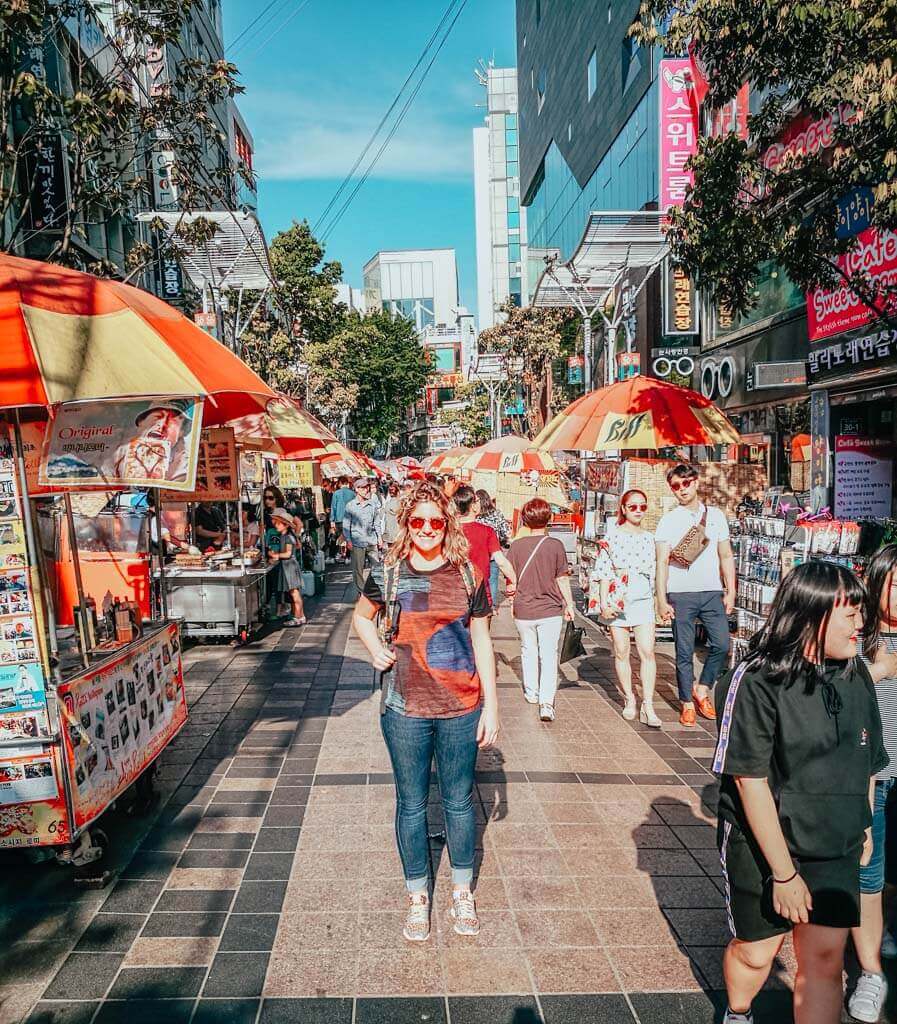 Tipping is seen as a bad thing – don't do it
Tipping is not customary in Korea and so it's not expected. On the contrary, it can be seen as offensive if you offer a tip.
Koreans believe that offering good service should be standard and so there's no need to leave a gratuity.
You'll live in a tiny apartment
The apartments in Korea are tiny and compact. Expect to pay a small fortune for a big, spacious property.
Living in such a small space was quite an adjustment when I first moved to South Korea, but I quickly got used to it.
What to Do After Moving to Korea
You must apply for a Residence Card
After arriving in Korea, you'll need to apply for a Residence Card, formally known as an Alien Registration Card (ARC). This is a form of ID for foreigners who stay for more than 90 days in Korea. Whether you're studying or working, you'll need to have one.
After you've arrived in the country, you can apply for your Residence Card here. You'll need your passport, a passport photo as well as proof of residency to complete the application.
READ MORE: EVERYTHING YOU NEED TO KNOW ABOUT TEACHING ENGLISH IN KOREA
And then set up a bank account
Once you've received your Residence Card, you can set up a bank account. Kookmin Bank, Woori Financial Group, Shinhan Financial Group, and Hana Bank as the leading banks in Korea.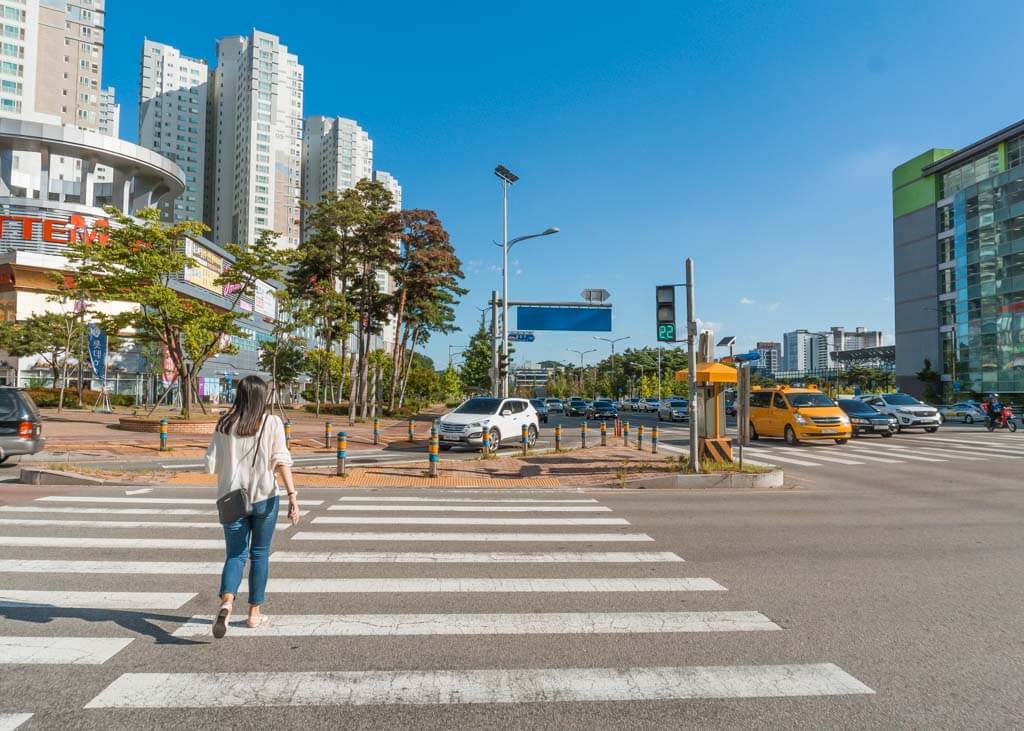 Make sure you download these apps
KokaoTalk: This is Korea's version of Watsapp
Subway Korea: The go-to app for navigating Seoul's subway system
Naver Maps: Google Maps doesn't work too well
Google Translate: This app is amazing and has tools so that you can hover over a menu and it will translate Hangul to English
Get a T-money card
A T-Money card is a transportation card that gives you access to all public transport across the entire country.
You can easily buy this from the train and bus stations or one of the many convenience stores such as CU or 7-Eleven. You'll spot the cards by their quirky and cute designs.
Know where to shop
GMarket is like the Amazon of Korea and is the leading site for online shopping.
Groceries can be purchased from Homeplus and Emart (pronounced Eeeee-maa-tah) Both have foreigner options, but these can be expensive.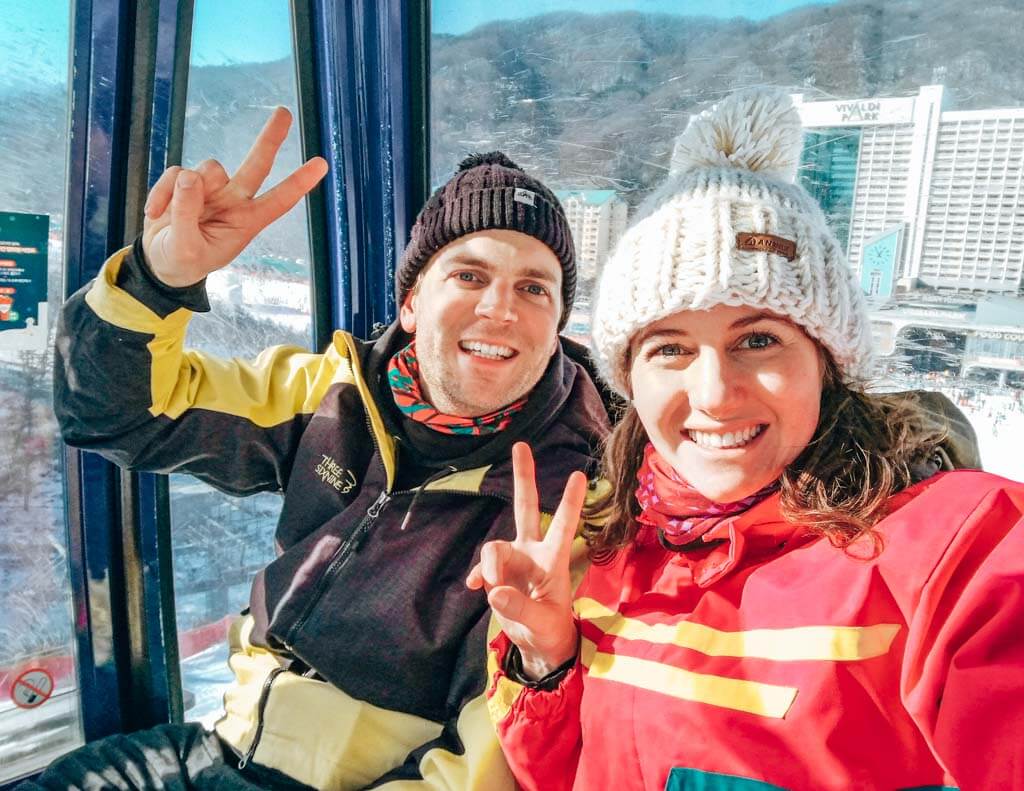 Tips for Moving to South Korea
Decide where you want to live, and then apply for jobs
Many foreigners who move to Korea prefer life in the bigger cities. They're far more foreigner-friendly and English is commonly spoken by the Koreans who reside here.
These cities also have a variety of western food options and creature comforts that you may miss from back home.
Seoul is the capital and the most foreigner-friendly place to live, hence it's a popular choice for those looking to make the move to Korea. Busan is the second-largest city located along the coast and is also a crowd favorite due to the beaches and relaxed atmosphere.
Inland you'll find Daejeon and Daegu which also offer a big city environment.
READ MORE: 24 STRANGE THINGS ABOUT LIFE IN KOREA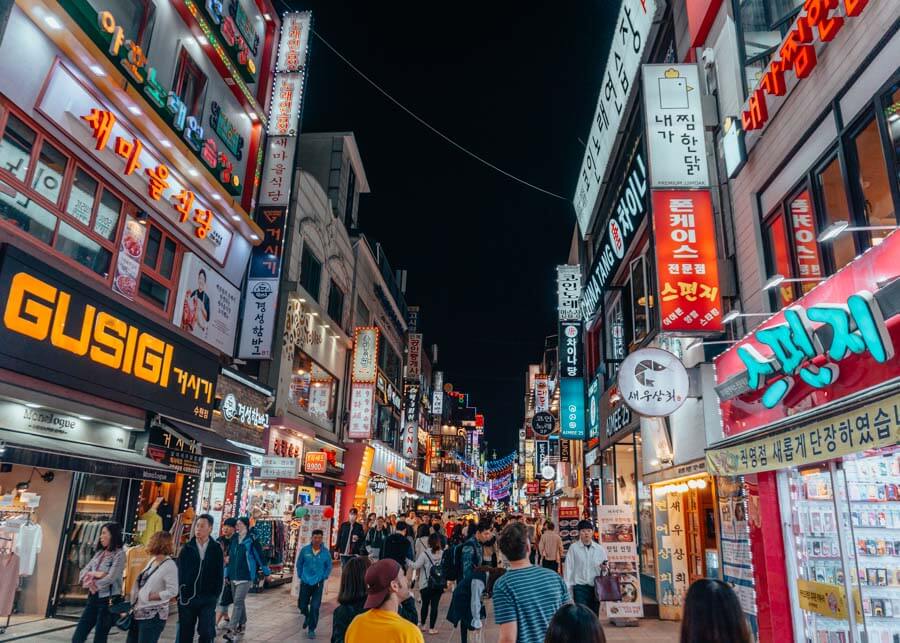 …but don't write off moving to the rural areas
When Koreans speak of rural cities, they aren't referring to small farming towns with little infrastructure.
These rural areas are still well-developed towns or cities with good transportation systems, shopping malls, and schools.
They're just smaller cities that aren't necessarily as foreigner-friendly as the likes of Seoul and Busan. Communication may be an issue and you will struggle to find a wide variety of western restaurants.
These smaller towns run at a slower pace, and you could go for days without seeing a foreigner. Living in these towns can be lonely and boring for some. However, this allows you to really entrench yourself in the Korean culture and their way of life. It also forces you to get out of your comfort zone and make an effort to meet people in your city.
READ MORE: WHERE TO STAY IN BUSAN: THE BEST NEIGHBORHOODS TO VISIT
Get travel insurance for the first few weeks
If you're moving to Korea to teach English, your school legally has to provide you with health insurance (this is one of the main benefits). However, this may take a few days or weeks to be set up. You will still need some form of insurance that will cover you from the time you leave home until your health insurance in Korea is set up.
With World Nomads, you're able to specify the number of days you need to be covered for and if there are any flight delays, lost luggage, or accidents, they will cover all of your expenses including hospital bills.
READ MORE: 17 THINGS I LOVE ABOUT SOUTH KOREA
Join Facebook Groups before you move to South Korea
There are scores of Facebook groups that will help with your move to Korea. These groups are great for support, especially during your first month where you might be homesick or struggling to find your feet in a new city.
People ask the same questions you're wondering about and share both the struggles and joys of moving to Korea.
I also recommend joining groups that are focused on your city or activities you enjoy so that you can get out and meet people.
Here are a few Facebook groups I joined.
Expat women in Korea
Every expat in Korea
South Africans in South Korea
Bring enough money for the first month
If you're part of the EPIK teaching program, you'll be given an allocation (around $250) to help you settle into your new home. Unfortunately, if you're teaching at a Hagwon (like I did), you won't be so lucky.
You'll only be paid at the end of the month so bring enough cash (I recommend $400) to cover your food and transport for your first month in Korea. This won't cover the cost of rent, but this should be provided by your school.
Will You Regret Moving to South Korea?
You never know until you try!
Everyone will have a different experience when moving to Korea. The job you have, the colleagues you work with, the city you live in, and your willingness to explore Korea and make the most of your move will determine your happiness.
It might be difficult at first, but remember that the expat community in Korea is growing.
---
Are you planning your trip? Have any questions about moving to South Korea? Drop me a message in the comment section below!
Looking for more Korea travel inspiration? Check out my other posts!
Did you find this post helpful? Save it for later on Pinterest!
There is a really good chance that this post contains affiliate links. If you click one of them, I may receive a small commission at no extra cost to you. As always, views are my own!