Victoria Falls isn't quite the budget-friendly village I'd hoped it would be!
In an ideal world, I would have opted to stay at one of the many luxurious hotels overlooking the Zambezi River – who wouldn't with those beautiful views.
However, I was strapped for cash and had a strict backpacker's budget to stick to. Lucky for me, accommodation in Vic Falls ranges from extravagant & high end to budget & basic.
I chose the latter and ended up at Shoestring Backpackers in Victoria Falls.
Before my travels, I'd never experienced a proper backpacking trip, and so I had a complete misconception about the type of accommodation that backpackers stayed in.
To my surprise, it's excellent value for money and an even better way to socialize and meet people.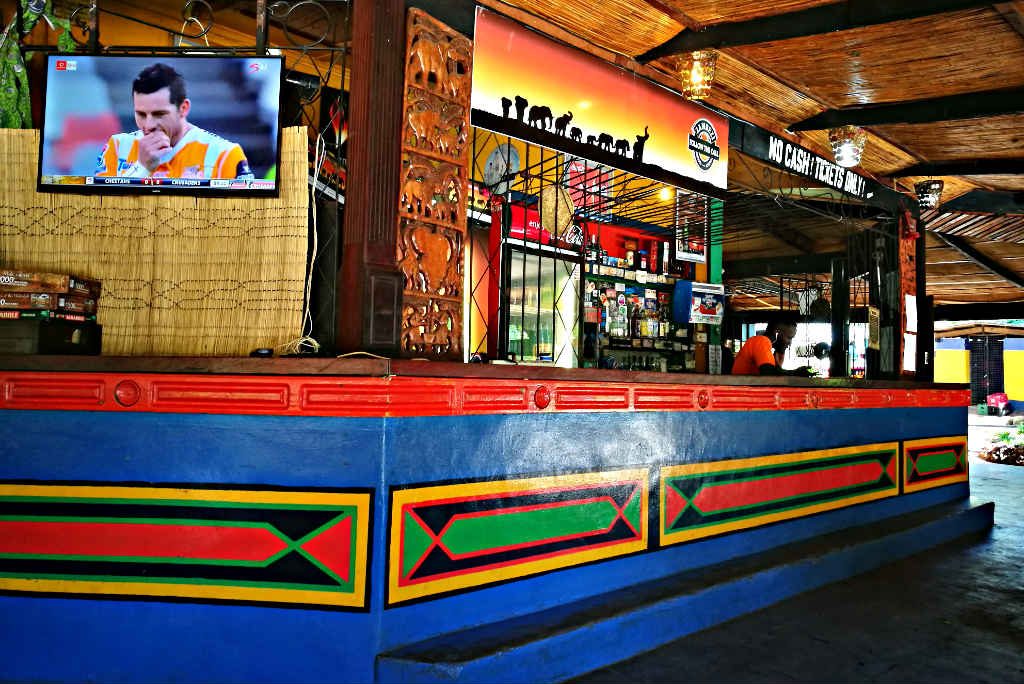 Budget Accommodation in Victoria Falls
When looking for places to stay, I always analyze the reviews, price, location, and photos to make sure I get a good deal. Even if you're traveling on a budget, you still want to get the best bang for your buck as there are some really dodgy deals out there.
I spent hours scrolling through Hostelworld and Booking.com, as these apps are best to use for budget travelers. They are extremely user-friendly and most backpackers and hotels are registered with them.
Shoestring Backpackers Victoria Falls
Shoestring Backpackers, located in Victoria Falls, stood out as the place where we would meet the most travelers. It is centrally located and has a vibey bar, so it was a no-brainer.
The location is prime as Shoestring Backpackers is just off the main road in the town.
I booked through Hostelworld and stayed in the 4-bed mixed dorm which cost $15 per person per night. Private rooms and camping facilities are also available.
You can check out the latest prices for Shoestrings Backpackers here.
The Facilities at Shoestring Backpackers
You really feel like you're in Africa when you're at Shoestring Victoria Falls.
There's energy in the air and it's enhanced by the friendly staff who work there.
A local artist, Benny, spends a lot of time at Shoestrings where he sketches the most incredible drawings. Say hi to him, he's a very interesting guy with lots of great advice on what to do in Victoria Falls.
Shoestrings Bar & Restaurant
The outside bar and communal areas are spacious, with a fire pit and swimming pool nearby. The bar at Shoestring Backpackers is popular with both locals and tourists, and there's always a crowd. A beer was $1.50 and a double vodka lemonade would set you back around $5.
Shoestring Backpackers also has an on-site restaurant and travel center, which added to the convenience. I booked my Zambezi river cruise (ie: booze cruise) through Shoestrings and it was a fun trip with great people!
The food served at the restaurant was ok, with some dishes being either a hit or miss. But alteast they were cheaper than eating anywhere else in Victoria Falls. The omellets cost $6 and a small pie was around $5. Delicious pizza's and burgers are also on the menu.
The Rooms at Shoestrings Vic Falls
The 4-bed dorm was fitted with 2 bunk beds and although it was small, it was still comfortable. A few showers didn't have hot water, but for the price we were paying, it wasn't a big deal.
The communal kitchen also came in handy when we were running out of funds and had to live off toast and 2-minute noodles.
The coffee caravan at the entrance of the backpackers sell Americano's for $2 and a Cappuccino will cost you $3. It isn't the greatest coffee, but when you have that caffeine craving, it's totally worth it.
Reviews of Shoestring Backpackers Victoria Falls
If you're a backpacker at heart, Shoestrings is the place for you! It may not have the best facilities but it certainly is the liveliest place to stay in Victoria Falls.
It's also super close to the main road and you can easily walk to Victoria Falls National Park from Shoestrings. This was the selling point for me as taxies are expensive and don't really fit a backpacker's budget.
I wanted to stay in a central location where I could safely walk around, and Shoestrings was just the place for that!
But, I have read a few negative reviews on Shoestrings, mostly about how loud and busy the bar gets and also regarding the wi-fi and cleanliness. When I visited, I didn't experience any noise issues and it was pretty empty. I guess it depends on when you're visiting Vic Falls.
If you're traveling with your family or a groups of friends and would prefer a more laid back and relaxed place to stay in Victoria Falls, Shoestring Backpackers may not be the place for you. But if you're looking for a vibey spot, and you're keen to meet locals (perhaps even on a spur-of-the-moment Vic Falls township tour as I did), then book your stay at Shoestrings!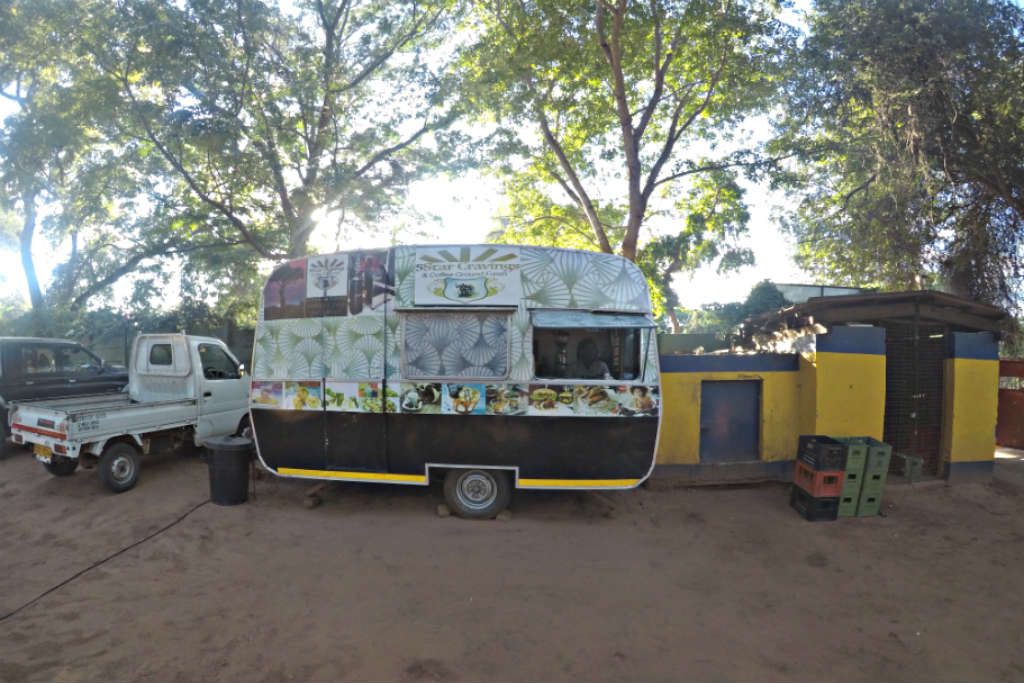 Other Budget Backpackers in Victoria Falls
Victoria Falls Backpackers was the other option that comes highly recommended. A night's stay will cost you around $17 per person with the general consensus being that Shoestring Backpackers has the vibe (which we were looking for) whilst Victoria Falls Backpackers offers a quieter yet comfortable stay.
If you'd prefer to stay in a hotel, you can find loads of options here that are quite affordable.
Overall Thoughts on Staying at Shoestrings in Victoria Falls
We had a great time at Shoestring Backpackers and if you're looking for a fun, budget-friendly place to stay, then you'll love it as well! If you want to be in bed early and not be woken up by happy, drunk backpackers, then perhaps this isn't the best option for you.
Also, remember that Victoria Falls is not the busy hub it used to be, so it's better to stay in a spot where you are guaranteed to meet one or two other travelers.
---
Have you been to Victoria Falls? Did you love it as much as I did? Let me know in the comments below!
Planning your trip to Vic Falls? Check out my other posts!
There is a really good chance that this post contains affiliate links. If you click one of them, I may receive a small commission at no extra cost to you. As always, views are my own!