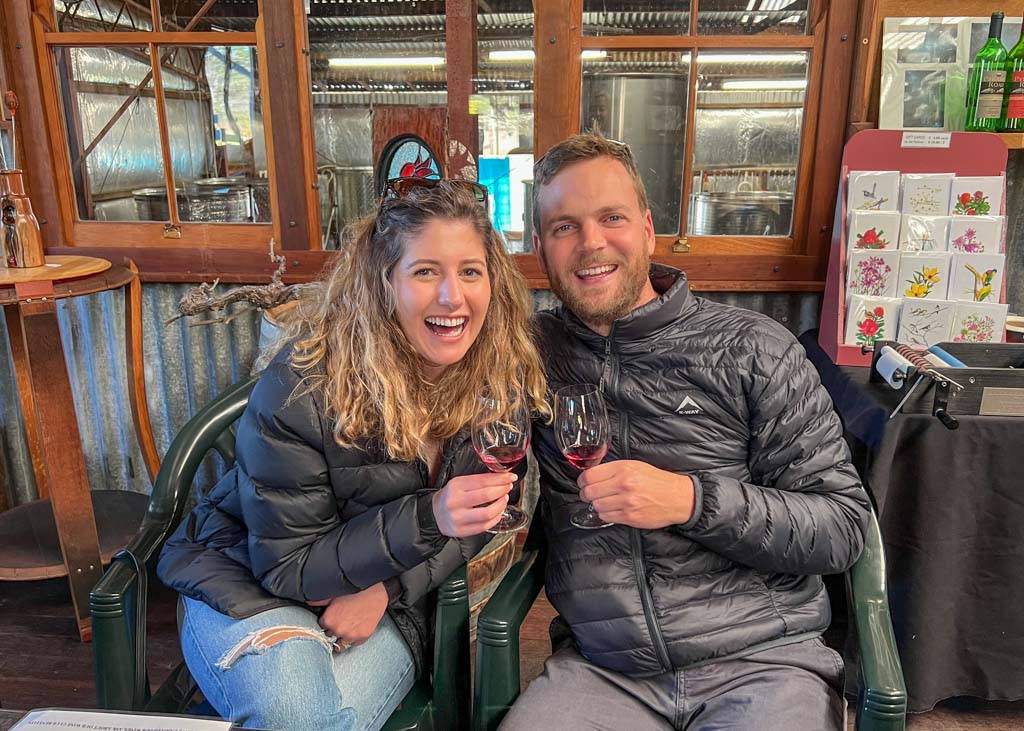 Hi, we're Carryn and Gary! We're driven by an incurable wanderlust and have spent the past six years adventuring around the world. Welcome to our partnership page.
Torn Tackies Travel Blog specializes in adventure travel for curious new travelers and seasoned travel veterans alike. It's dedicated to living life on the edge and making decisions that will add purpose to your life. Our detail-rich blog posts tell a story of authentic experiences and cultural appreciation.
The blog aims to inspire people to step out of their comfort zone and explore the world surrounding them, making meaningful connections with the people they meet.
Our Audience
Torn Tackies appeals to over 100,000 monthly readers, most of whom are 18 to 45-year-old outdoorsy travelers looking for unique places to escape.
They travel with either their partner or friends but aren't afraid to go on solo adventures either.
Our readers spend hours researching and planning adventurous getaways. They typically stick to a mid-range budget but are happy to splurge when they feel it's worth it – like hiking to Everest Base Camp or scuba diving the Great Barrier Reef.
Our audience resonates with us in many ways
Travel has changed their perspective and way of life. Do they work? Or travel? Or both! Some readers are considering a career change, while others are in the process of moving to a new country or pursuing a nomadic lifestyle.
The bottom line… They love to travel, and no experience is too extreme for them.
What we write about
All content on Torn Tackies is written with purpose and passion. It's updated regularly to reflect the most up-to-date information and puts the user intent first. Our goal is to showcase the real story behind our adventures, encouraging our readers to embrace the chaos and find joy in the simple things in life.
Off-the-beaten-track travel
Scuba diving, snorkeling, and surfing
Hiking and climbing adventures
Backpacking and budget-friendly travel
Destination guides and itineraries
Here are the topics we focus on
Off-the-beaten-track travel: We love exploring new places untainted by tourism and development. But this type of travel can be rough and, at times, uncomfortable. But we embrace it and live for these authentic experiences.
Scuba diving, snorkeling, and surfing: The ocean is our second home! We're both Padi Advanced Scuba Certified and love exploring the underwater world. We're always on the lookout for surf spots, and while Gary loves a perfect left reef break, I favor the beginner waves.
Hiking and Climbing: We love being out of our comfort zone, and so do our readers! Whether that's summiting 6,000m+ peaks or taking on multi-day treks in the mountains, we tell a story of how it really is.
Backpacking and budget-friendly travel: Budgeting our trips is a constant juggle, and our readers are all in a similar boat. We can justify spending money on once-in-a-lifetime travel experiences – but then we try to offset that by saving money elsewhere. It's a give-and-take, and we enjoy a bit of luxury in between.
Destination guides and itineraries: Our readers like to plan their own personalized itineraries based on information they read online. They are DIY travelers. And that's where Torn Tackies comes in. We're their go-to website for practical advice, navigating logistics, and insider tips that will take the stress out of their travel planning.
Ready to work with us?
Please reach out to us on torntackies(at)gmail(dot) for our detailed media kit and to discuss partnership opportunities. you can find out more about us and read our full story here.
Please note
We will always share our honest feedback with our audience. They trust us, and they rely on our unfiltered advice. So while we will always talk about the positives, we critically analyze everything we do and see as well as the products we use. This entails discussing the drawbacks of certain destinations, products, and tours so that our audience can make an objective decision based on what's best for them.
As per Google's guidelines, we do not accept pre-written sponsored guest posts and will not offer do-follow links.