Living in Bali sounds like a dream come true, right? Well, it is!
Island vibes. Cheap food. And a laid-back lifestyle. It doesn't get much better than this.
With a new "Digital Nomad Visa" in the works, more and more people are considering a move to the tropical paradise.
After living in Bali for 6 months, I came to appreciate the ups and downs of island life. So, whether you're considering a permanent move or you're looking for a change of scenery for a few months, I've covered all the pros and cons of living in Bali in this post.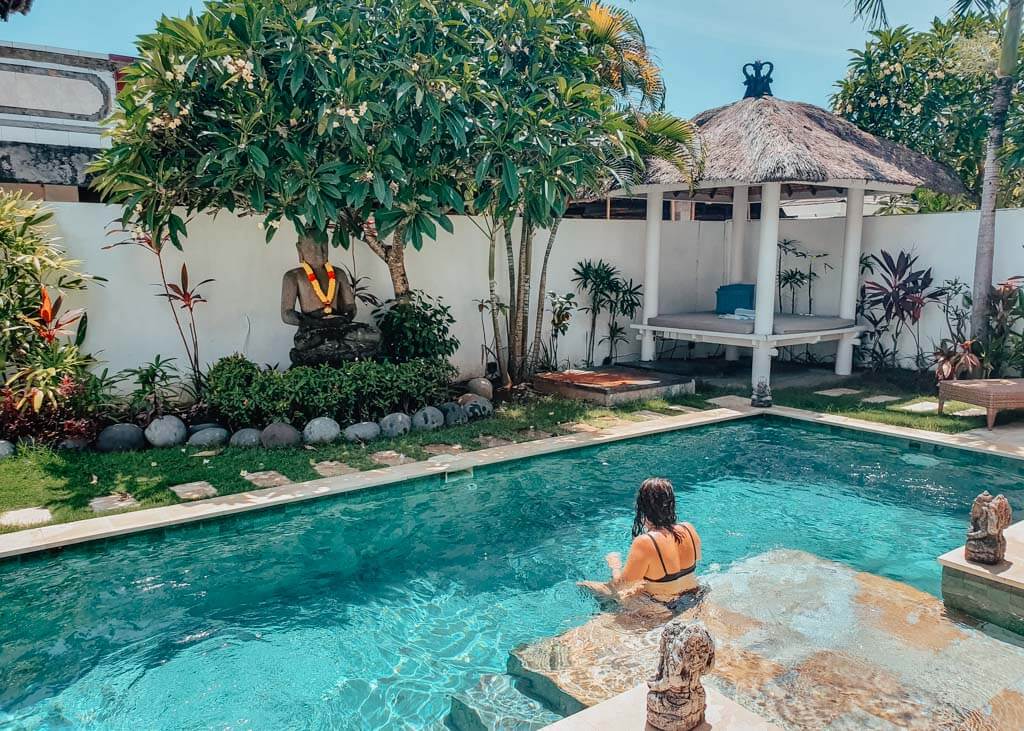 Pros of living in Bali as an expat
The benefits of living in Bali far outweigh the cons. Here's what you can look forward to if you go ahead with the move.
You're living on a tropical island
Soft, golden sand. Lush forests. Incredible underwater life. Bali is, after all, one of the top tourist destinations in the world.
If you're moving to Bali, you'll constantly feel like you're on holiday.
After work, head to the beaches for a sunset swim followed by a few Bintangs and fresh seafood bbq.
Your weekends are made for island hopping and exploring. You won't have to go too far to find Bali's hidden gems as everything is on your doorstep!
You'll reconnect with nature and will soon forget the hustle and bustle of the big city life you left behind.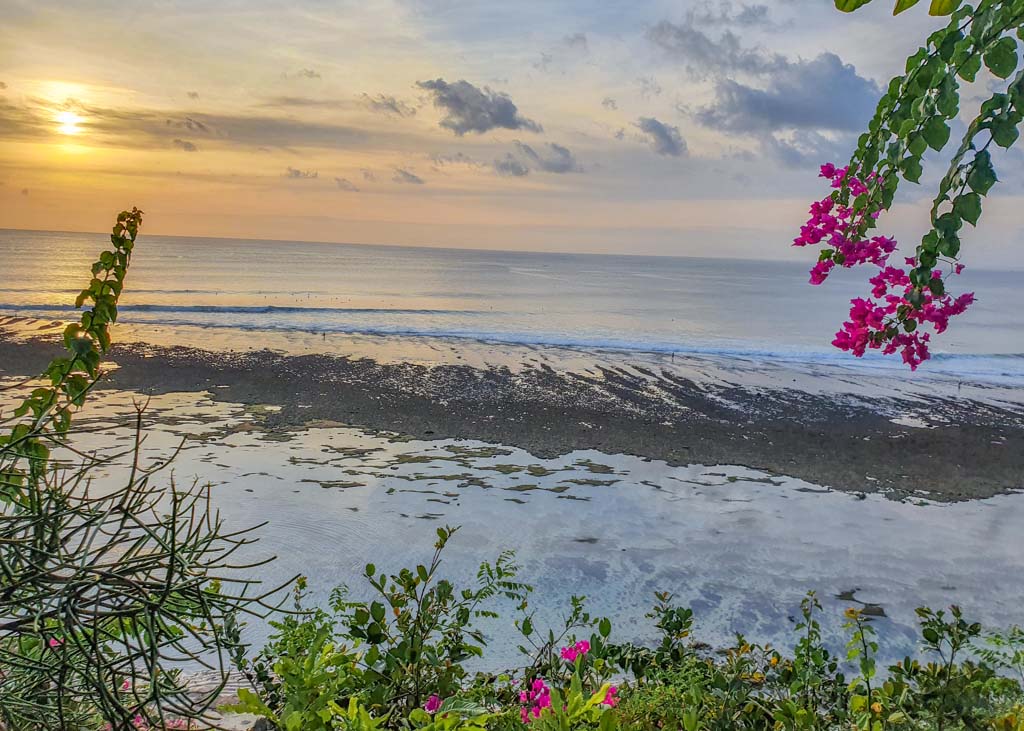 It's cheap to live in Bali
One of the many reasons people choose to live in Bali is the affordable cost of living.
It's ideal for those working hard to build an online empire from scratch, and others who are just starting their digital nomad journeys.
Below are a few monthly expenses you can expect when living in Bali. The prices are in Indonesia Rupiah and USD.
Rent (including cleaning and gardening staff)
Rentals vary depending on where you stay in Bali and the type of accommodation you're looking for.
Room in a villa with shared living area: 4 000 000 – 8 000 000 IDR ($270 – $550 per month)
Private 1 or 2 bedroom villa: 8 000 000 – 25 000 000 IDR ($550 – $1 700 per month)
If you're renting a large private villa with ocean views, you'll pay a lot more than the amounts above.
Food
Meal at a local warung: 20 000 – 70 000 IDR ($1.5-$5)
Meal at a cafe or western restaurant: 80 000 – 180 000 IDR ($5-$12)
Local Beers: 20 000 – 50 000 IDR ($2-$3)
Imported beers or a glass of wine: 60 000 – 120 000 IDR ($4-$8)
Other
Scooter rentals: 800 000 – 1 200 000 IDR ($55 – $80 per month)
Laundry: 40 000 – 70 000 IDR ($3 – $5)
The cost of living in Bali will be dependent on your lifestyle. If you're on a tight budget, you can get away with USD 750 – USD 1,000 per month.
Got more to spend? USD 3,000 will get you a life of luxury as an expat in Bali.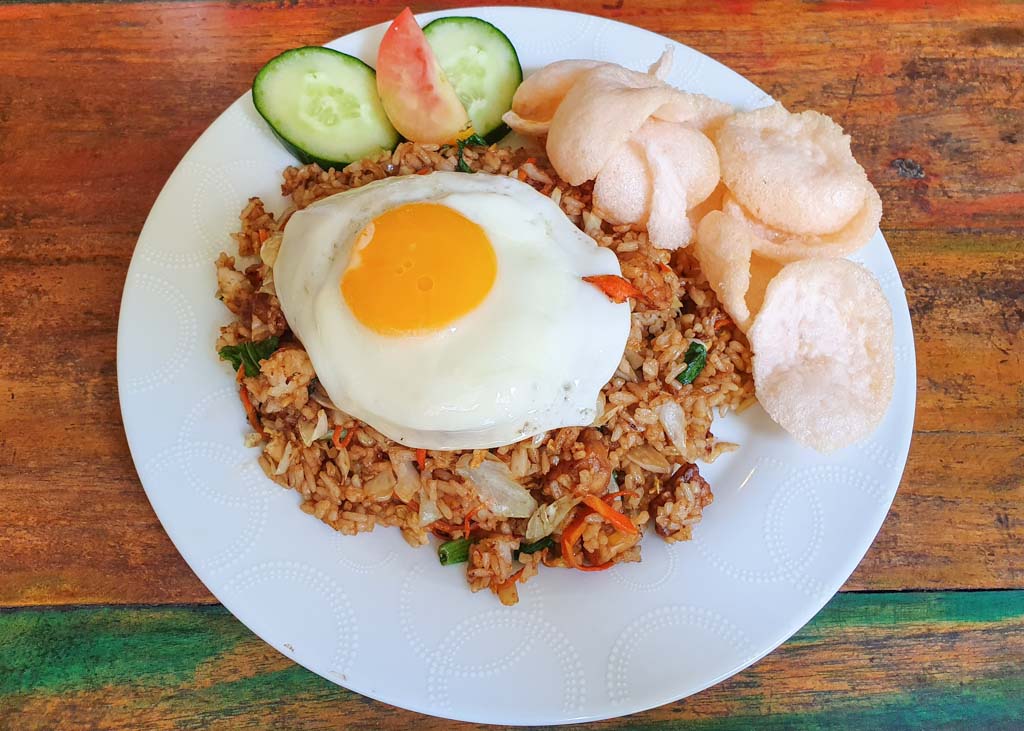 The internet is excellent
No wonder Bali is a digital nomad hub. The internet is lightning fast!
It's faster than what I have in Australia and more reliable than back home in South Africa.
And while I did have the occasional wifi connectivity issues, they were quickly sorted out and my 100 MB line was back up and running in no time.
Coworking spaces and cafes
Coworking spaces are popping up all over the island.
If you're moving to Bali alone and looking to meet people, these are the best places to base yourself for your workday. You'll be surrounded by like-minded individuals and get to join all the networking events.
Canggu is the digital nomad hub in Bali. You'll be spoiled for choice when it comes to workspaces here. The same goes for Ubud which had more of a jungle vibe.
I lived in Uluwatu on the Bukit Peninsula which is popular for its gorgeous beaches and surf spots. Everything is a lot more spaced out here (which I loved) but this also means that you'll need a scooter to get around.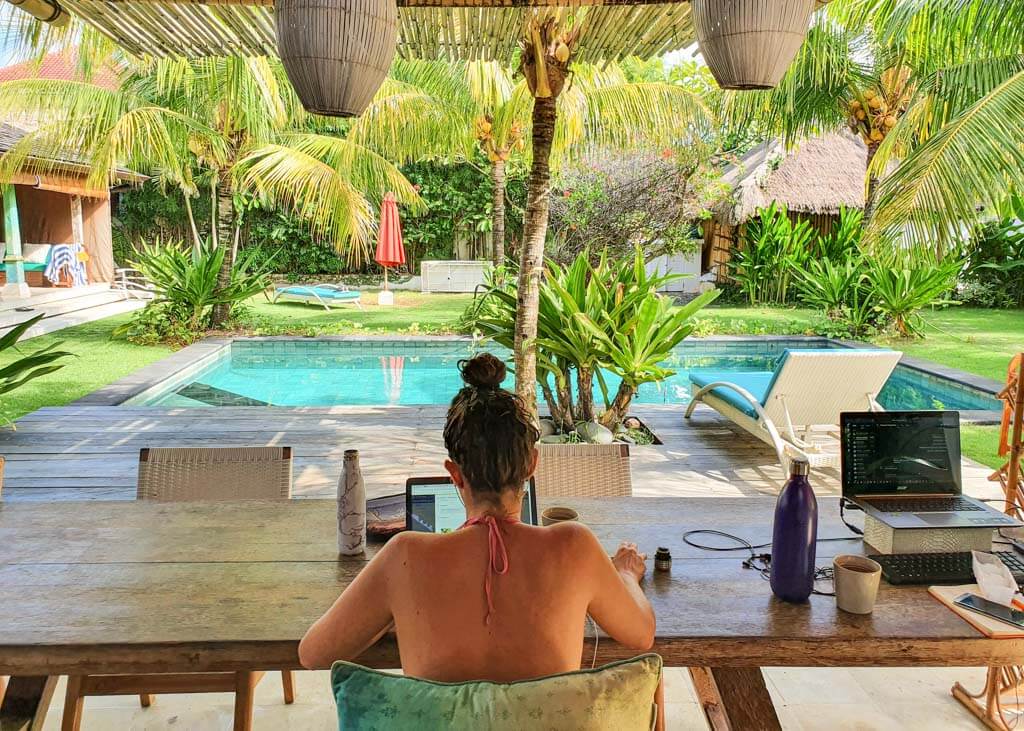 Your friends and family will want to see your life in Bali
Who doesn't love an excuse to go on an island holiday!
If you're living in Bali and your family wants to see you, why not ask them to visit you instead.
It will be an affordable holiday for them, plus they can spend some quality time with you in your new home.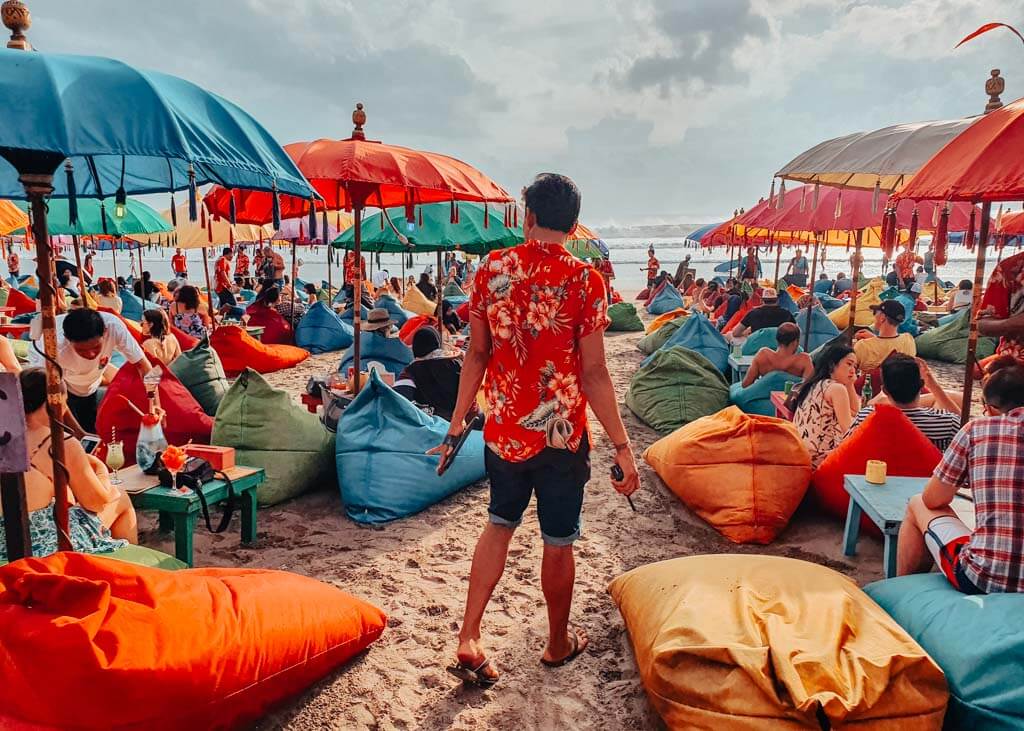 Warm weather
Bali has a tropical climate meaning it's always hot! If you're escaping the cold weather, you'll love the Bali lifestyle.
Some months (December to March) are more humid than others but overall, the weather is pretty perfect, and you can go beach hopping most days.
Here's my Bali packing list which highlights a few items you'll need to bring with you regardless of the seasons.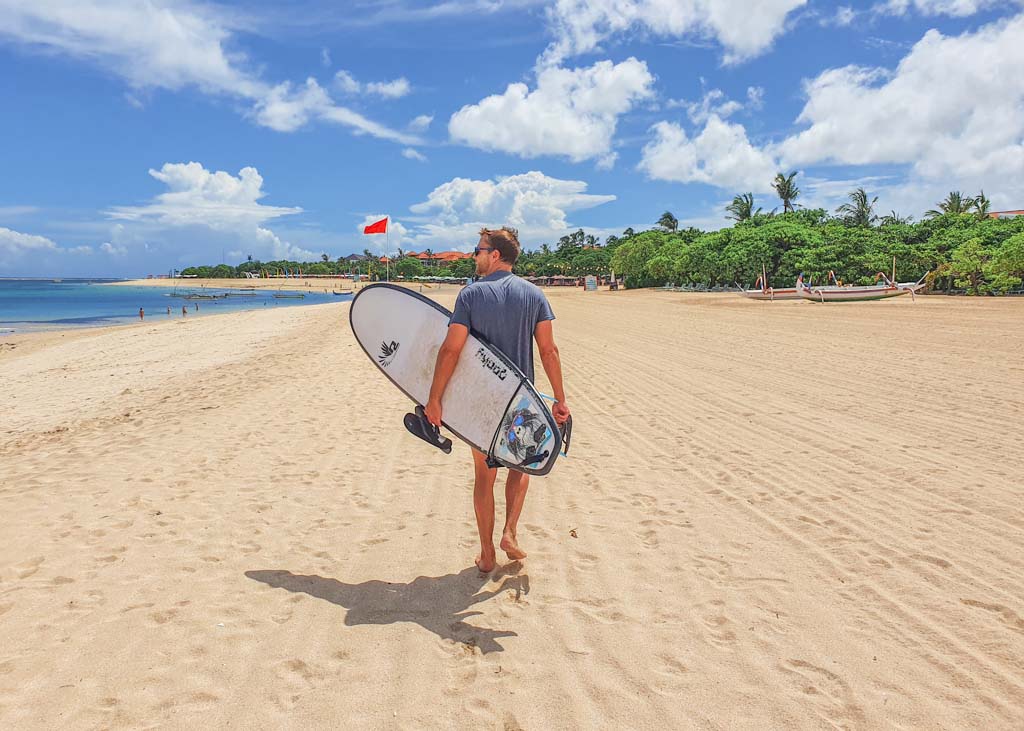 There's a large expat community living in Bali
When I first moved to Bali, I was surprised by the number of expats living here – young and old. From walks of life and all with their own stories of how they ended up living in Bali.
I highly recommend that you join the Bali expat Facebook groups such as Uluwatu Community, Canggu Community, Ubud Community, and Bali Expats & Community.
Reach out to people in these groups and start making connections before you arrive.
Living in Bali will challenge your way of life
Before living in Bali, I didn't think that a digital nomad lifestyle was possible for me.
I did everything I was supposed to do.
I went to university. I studied hard. I got a good, stable job that had me working 9 to 5. I saved money and went on an annual 2-week holiday abroad.
After a few months of living in Bali, I realized that many people here had followed the same path as I did. And I wasn't alone in my desire to lead an unconventional life.
Through the Bali expat community, I met so many inspiring people.
Student's working hard on their side hustles.
Families who quit their demanding jobs to spend more time with their kids.
Moms wanting their children to grow up with the sea and surf, instead of city living in a tiny apartment.
It made me realize that my future wasn't written in stone, and I could pave the way to a different future.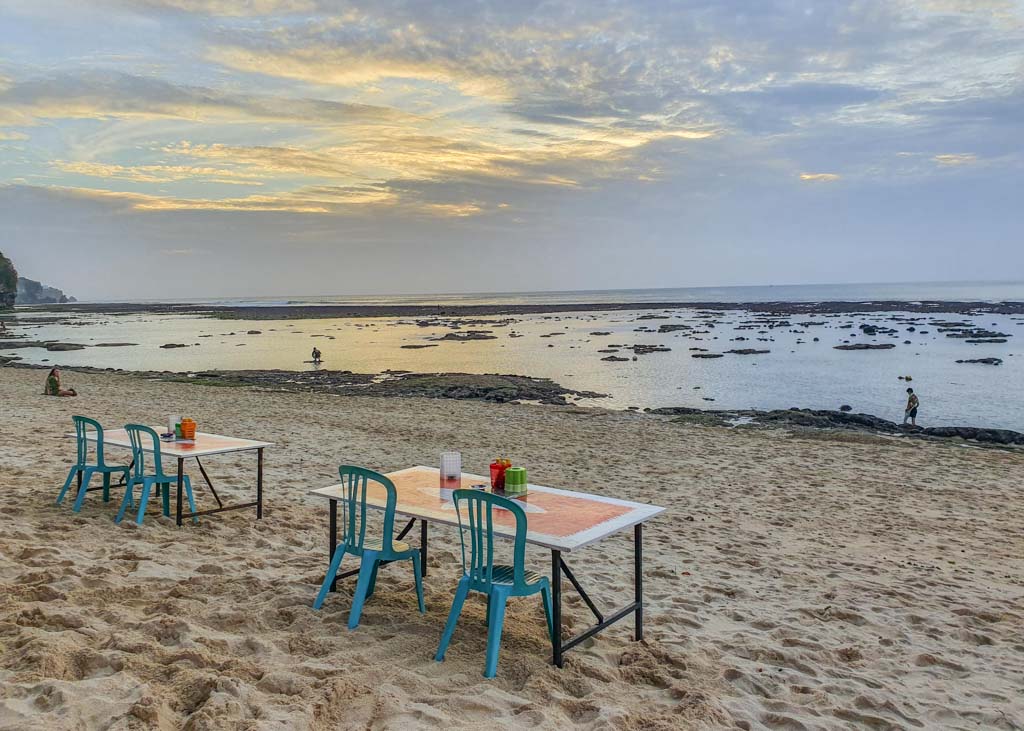 You start feeling like a local after moving to bali
Bali will always feel like home, even long after you've left!
Living on the island means that you'll connect with the community in a way that tourists don't.
You'll have your go-to warungs and you'll be on a first-name basis with the staff at the grocery store. You'll know all the shortcuts and secret spots to visit.
Tempeh and nasi goreng will be part of your daily menu and you'll trade wine for Bintangs.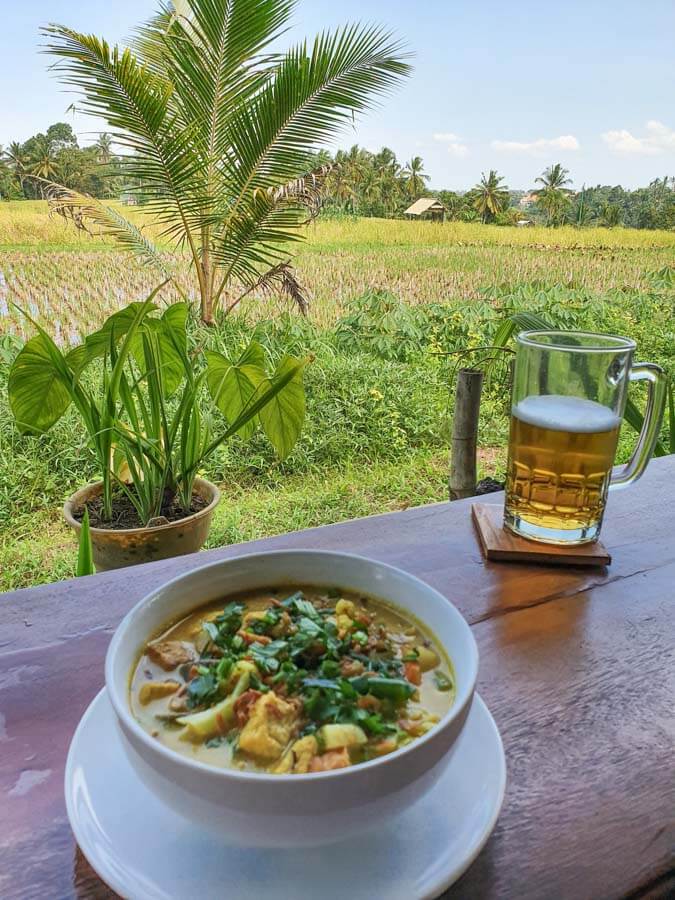 Bali life means You'll get to explore more of Indonesia
Bali is one of 17 000 islands in Indonesia. By taking a short flight or ferry ride, you can explore the less touristy parts of the country without having to get a new visa.
My favorite island is Flores which is home to the Komodo Islands and Kelimutu Crater Lakes. It's just a quick flight from Bali but if you're looking for something closer, Lombok or Java are equally as impressive.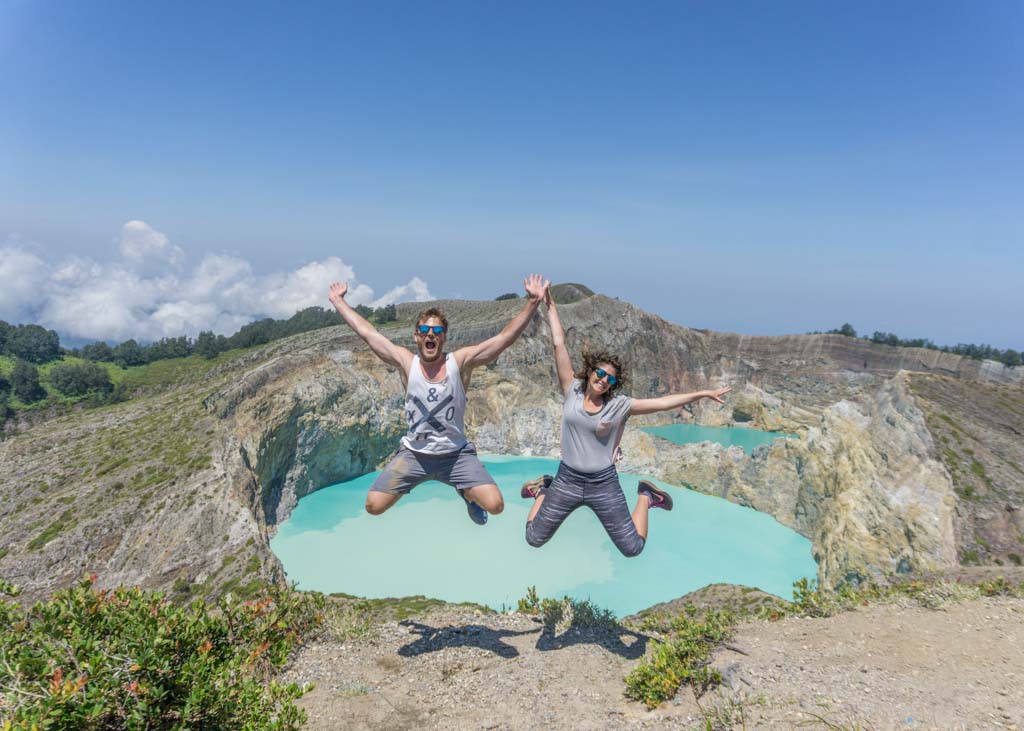 The Balinese people are super friendly
The Balinese people are incredibly kind and caring. You'll be greeted with daily smiles, laughing children, and generous locals.
But life can be tough for them. While you enjoy the many perks of living in Bali, they often live paycheck to paycheck.
Show them the same kindness they give you. Offer a tip as gratitude and be respectful of their culture and their land.
Access to western amenities and grocery stores
You'll find just about everything in Bali as you would back home. Quality meat and fresh vegetables. Your favorite chocolates and crisps. Wine and beers.
You can get all of this, and more from Pepito and Bintang supermarkets. There's even a Carrefour store and Ikea in Kuta.
Despite this, I found myself buying local food from a warung which was often cheaper than the costs to make a meal myself.
Healthy Bali lifestyle
There's just something about Bali that makes you want to get fit and healthy!
Whether it's the morning swims, evening runs, or the abundance of fresh fruit and vegetables, I found myself living a much more active lifestyle in Bali.
READ MORE: THE PERFECT 3 WEEK BALI ITINERARY
Great place to surf
Bali is a surfing hotspot and if you live here, you'll be catching waves morning, noon, and night!
Most digital nomads who are keen surfers choose to live in Uluwatu. It's got an awesome surf culture and is more laid back than Seminyak or Ubud. There are many areas to stay in Uluwatu, and we moved between a few of them during our time in Bali.
But you need to watch the tides! They're extreme and while the surf might be pumping, it won't be long before the tide goes out and the reef is exposed.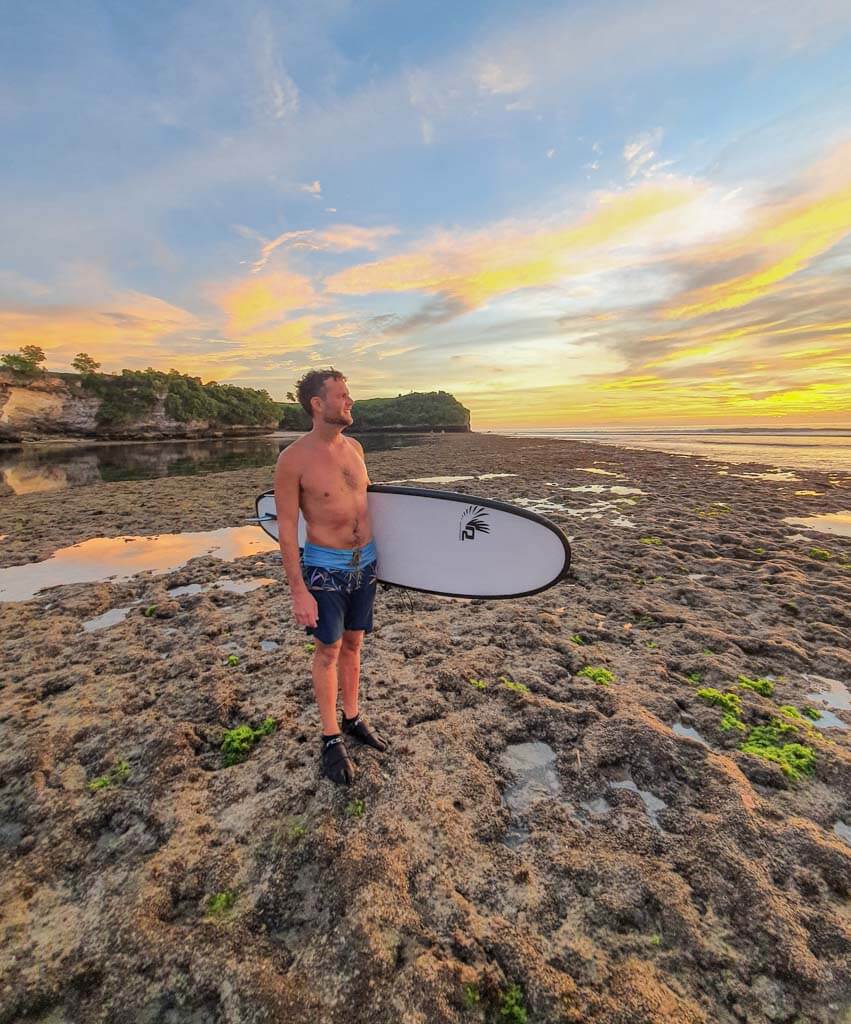 It's easy to get a visa and move to Bali
Most people don't come to Bali with a legit work visa. This working visa is called a KITAS but it's a long and expensive process to get one.
There are talks of a new Digital Nomad Visa and this will hopefully come to play in the next few years.
Here are a few visa options that will allow you to stay in Bali for an extended period.
The first is to get a 30-day Visa on Arrival, which can be extended for an additional 30 days. This tourist visa costs IDR 500 000 ($35). You can then apply for an additional 30 days extension before the visa is up.
The second option is to get a 2-month tourist visa before arriving in Bali. This involves a visit to the Indonesian embassy in your home country before your arrival date. After landing in Bali, you can extend this by an additional 30 days.
The last option is to get a 6-month Social Visa which can be arranged by a visa agent.
When applying for a Social Visa or organizing your visa extensions, I highly recommend you consult a Bali-based visa agent. They will answer all your questions and ensure you have a valid visa.
I used Visa4Bali and highly recommend their services.
Living in Bali: Cons
As with all things in life, your move to Bali won't be all rainbows and butterflies. Be careful of believing everything you see on social media and do your research before making a decision.
Here are a few problems with living in Bali.
Bali Living can get lonely
Bali is a holiday destination. This means tourists are constantly coming and going. And the same goes for the new friends you've just met.
You'll meet amazing people, only for them to leave.
While they'll inspire you and bring so much joy to your life, you'll have to come to terms with the fact that they might not be around for long.
Thanks to social media, you can stay in contact, and you'll have an excuse to travel and visit friends from all over the world.
But if you'd prefer to keep your circle close, you may struggle with this.
There were two reasons why we left Bali. This was one of them. And the next point was the other.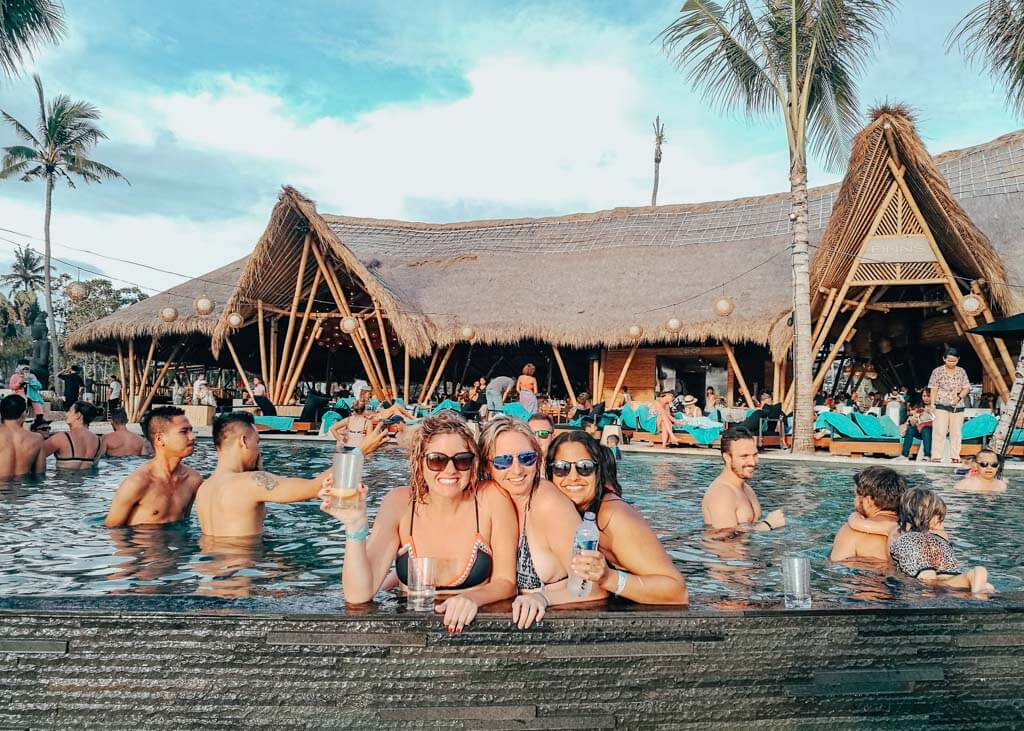 You'll need to get a proper office set up
But wait. Why would you need a proper office set up if you're working from a coworking space or cafe?
And what about working from the comfort of your own villa?
Well, this depends on the type of work you do. Some work can easily be done from a cafe or coworking space.
But if you have meetings to call into, or you're sitting for long hours in one position, you're going to want something more comfortable.
This was the situation I found myself in.
After working at a few cafes and shared spaces, I came to realize that I was more productive working from home.
Gary needed a silent space where he could join online meetings and he also needed an additional monitor. I, on the other hand, was sitting for hours on end and my back was paying the price for my non-ergonomic seat.
We were both reluctant to spend money on expensive office equipment as we didn't know how long we'd be living in Bali.
This is why, after 6 months, we had two options.
We could either commit to spending another year in Bali and fork out the money for office equipment, or we could move on to our next destination.
No public transport
You may be wondering, "Why do I need public transport when there are scooters?"
Good question!
Some people may not feel comfortable riding a scooter in Bali. Luckily, there are ride apps like Grab and GoJek. These are extremely affordable and available across the island.
Scooter safety is one of the biggest problems with living in Bali
While we're on transport, I need to mention scooter safety.
The roads in Bali are congested and traffic can be hectic. Cars, trucks, and scooters come out of nowhere, and driving between different parts of the island can be dangerous.
You might know how to ride a scooter, but thousands of tourists visiting the island may not. Drinking and driving isn't monitored, and the roads get more dangerous at night because of this.
Fatal accidents are happening more frequently and you need to be realistic about these harsh realities.
If you're moving to Bali with family and children, this is also something you'll need to consider. While the locals (and many expats in Bali) ride their scooters with their children and even babies in front of them, I advise you to be selective in where you do this.
Here are a few tips for scooter safety in Bali
I only rode my scooter in areas I was familiar with – like to the local grocery store or the beach down the road. I recommend you do the same.
Avoid busy roads and opt for alternative routes
Buy a proper helmet and ensure it fits securely
Grab and GoJek have vehicles available so opt for them if you need to drive longer distances
Only take on the busy roads of Kuta or Seminyak if you know how to ride a scooter
Petty crime
Crime is everywhere, even in a tropical paradise like Bali. Fortunately, it's not violent crime, but you do need to be vigilant.
Here are just a few safety tips:
Only draw money from branded, standalone ATMs (and check to see that the machine hasn't been tampered with).
Keep your bags under your motorbike seat. There are more reports of cross-body bags being ripped off tourists as they're driving.
Having said that, it is very safe to live in Bali. I never feared for my safety and felt more comfortable here than most other places I've visited.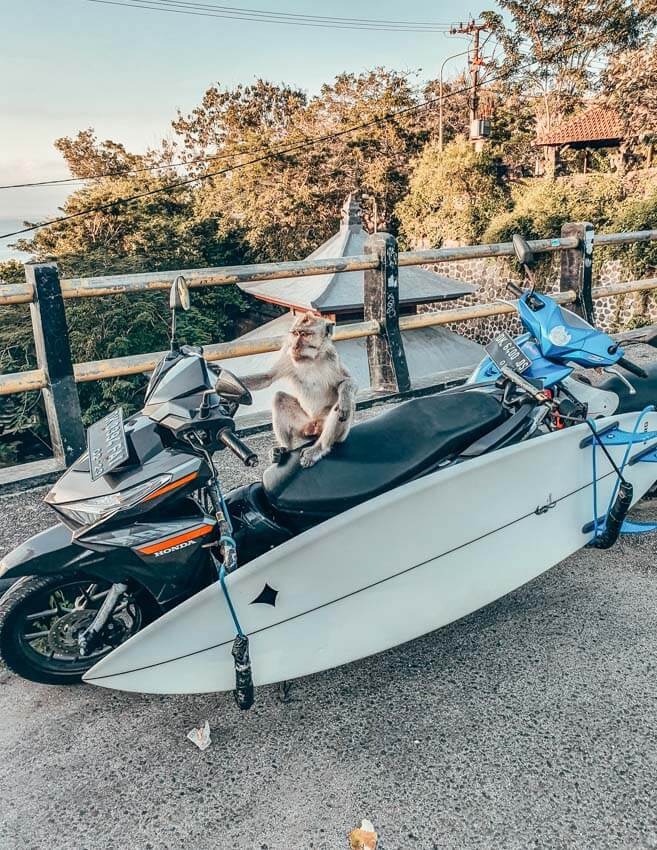 Lots of stray dogs
It's a sad reality that stray dogs are found everywhere on the island. Many Bali expats end up adopting dogs and cats or donating time and money to assist.
Oh, and the monkeys – be careful of them! They will steal you phones, glasses and cameras so keep everything secure when you see them.
READ MORE: HOW TO SPEND 3 WEEKS IN INDONESIA
The visa runs if you're moving to Bali
While getting a visa to live in Bali isn't too much of a stress, there is admin involved that you won't want to deal with.
Most people do visa runs to Singapore and even Australia. These are both quick and easy options to leave the country and return on another tourist VoA after a few days.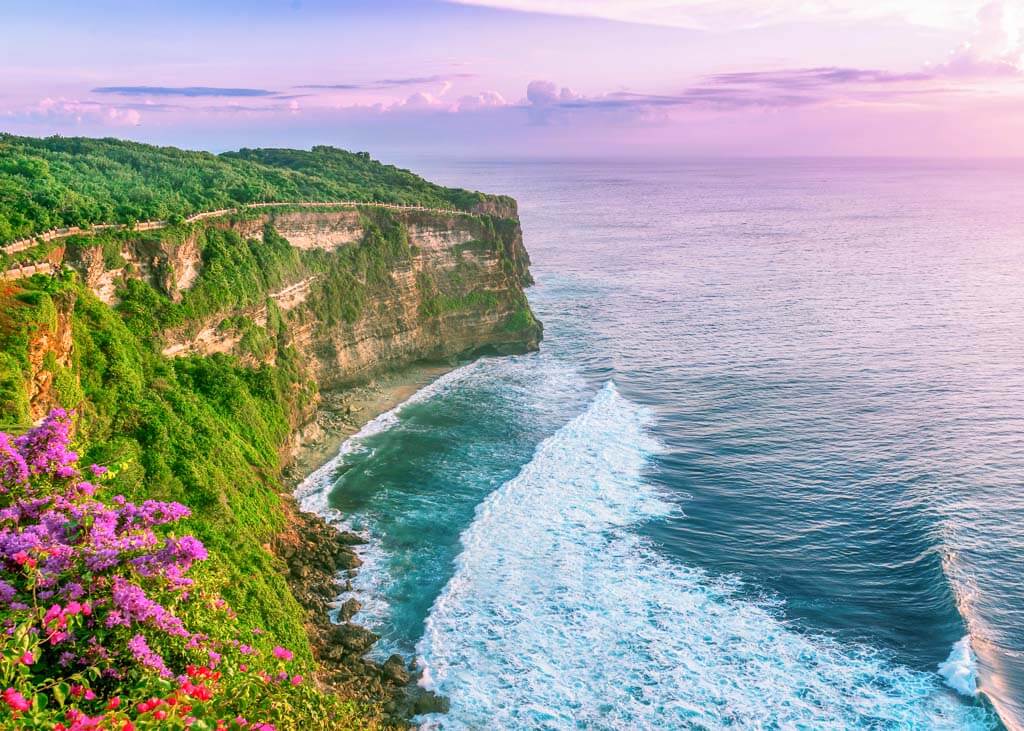 Bali Belly
If you haven't heard of Bali Belly, it won't be long before you do!
Surprisingly, this has never happened to me – even after living in Bali for 6 months and only eating at local warungs.
Unfortunately, there's not much you can do to avoid the unpleasant stomachache associated with Bali Belly. I've heard of people getting Bali Belly from well-known western restaurants and food from their luxury hotels.
If anything, don't drink the water. It's not safe and you should only be drinking bottled water.
READ MORE: 26+ THINGS I WISH I KNEW ABOUT BACKPACKING INDONESIA
Rainy season
While the weather in Bali is warm and sunny (which is one of the many pros of living here), I can't overlook the showers that are synonymous with the wet season.
The wet (or rainy) season is from December to April. During this time, it can rain at any given moment and hectic downpours are common.
This is why you should live in Bali for more than a couple of months so that you get to experience more than just the rainy season.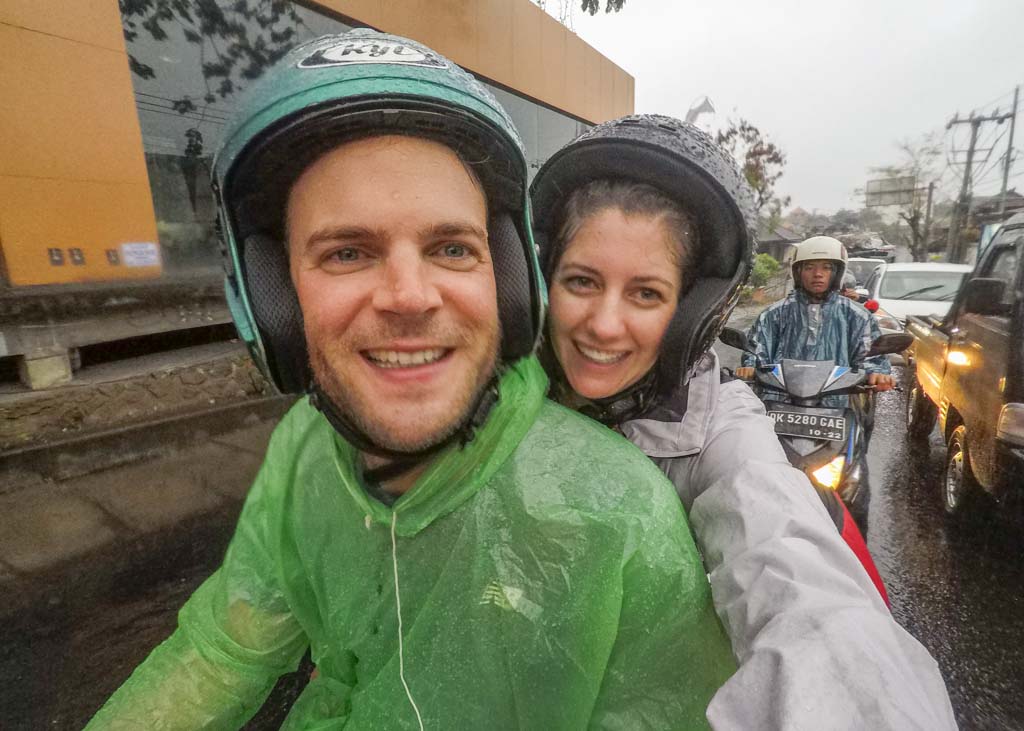 Frequently asked questions about living in Bali
How can you live in Bali?
When people move to Bali, they most likely come with online jobs that allow them to work remotely.
Living in Bali will open your eyes to a whole new world of online work. There's teaching, Virtual Assistance, graphic design, travel planning, software development and so much more.
Opportunity is out there; you may just need a bit of encouragement to take the leap.
Is Bali a good place to live?
Yes! Not only is the cost of living affordable, but you'll meet amazing people from all over the world.
How much money do you need to live in Bali?
Your cost of living in Bali will be more or less $750 a month if you're on a tight budget. Most people spend $1,000 to $1,500 per month and a budget of $2,000 per month will see you living a life of luxury in Bali.
---
Are you currently living in Bali or planning on moving here? Drop me a message in the comments section below!
Looking for more Indonesia travel information? Check out these posts!
Did you find this post helpful? Save it for later on Pinterest!