Hi, I'm Carryn, the blogger behind Torn Tackies Travel Blog. I'm a fun-loving, adventurous soul who has hit a midlife crisis (or at least what feels like one!)
Work or travel? Or both?!
what is Torn Tackies Travel all about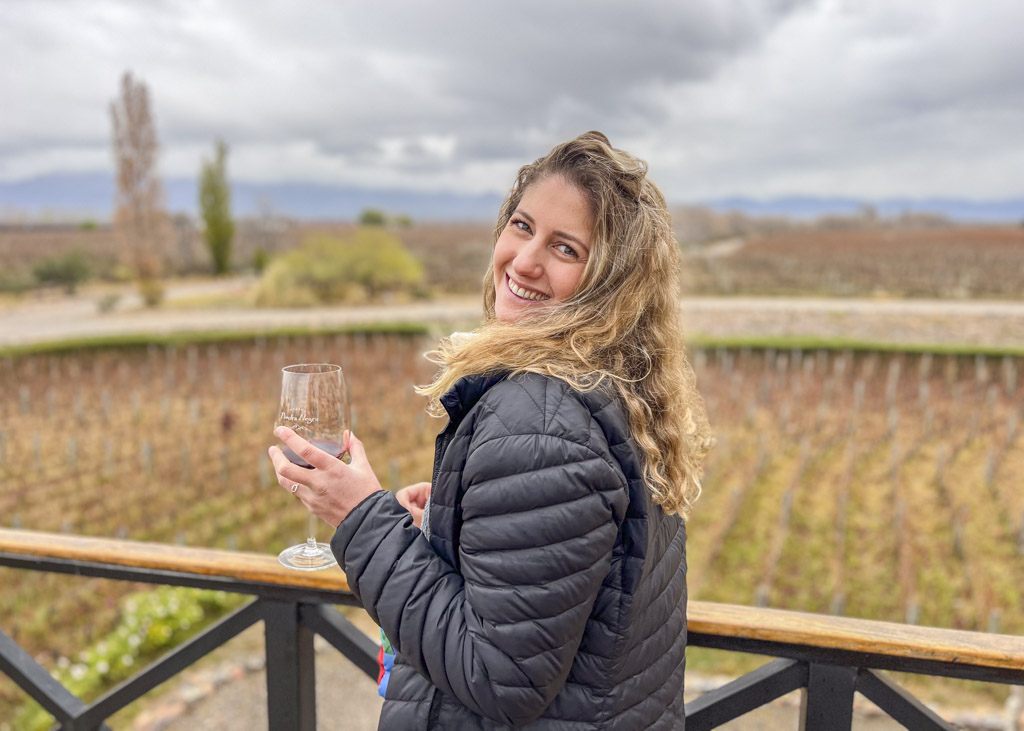 I started Torn Tackies in 2017 when I first moved from South Africa to South Korea. I have since lived in Indonesia and Australia.
My vision for Torn Tackies has always been the same: Help people take the risks that they are too afraid to take.
Be that a career change or conquering an ambitious goal like climbing Kilimanjaro or Island Peak. It could be finding the courage to go on your first solo backpacking trip or showing you that travel doesn't have to be an enormous expense.
My travel guides and itineraries are carefully curated for travelers with a curiosity to explore new surroundings. It's for those who have a desire to meet new people and to learn about different cultures. It's for adventure seekers, young and old, who want to go off the beaten track.
Torn Tackies is about living life to the fullest.
And my blog will show you just how to do that in an authentic and meaningful way.
What do I really want to do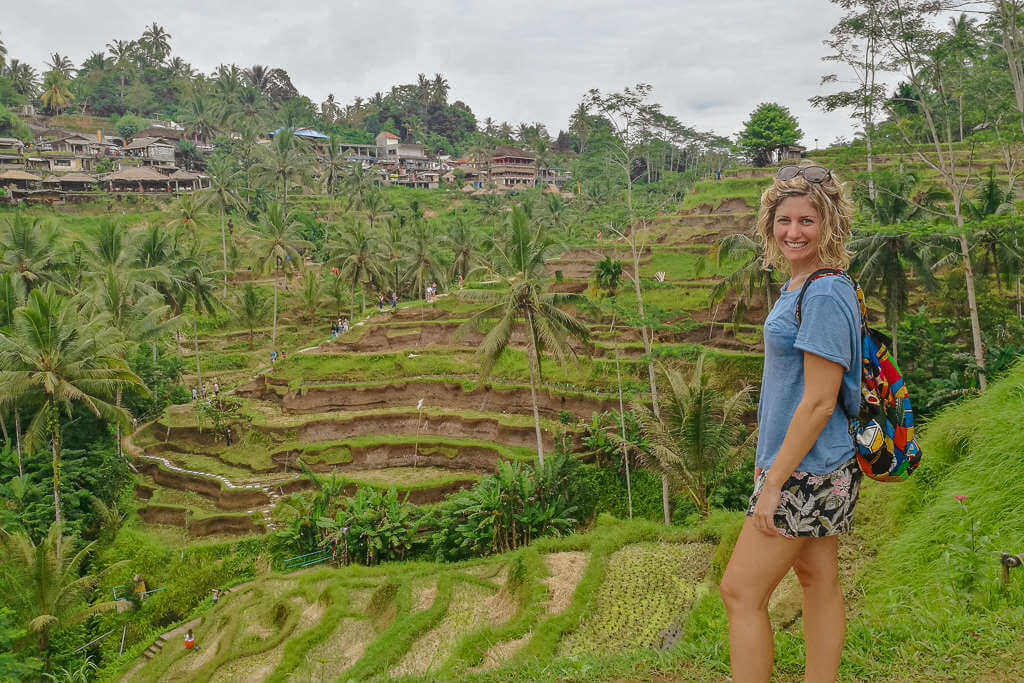 The past 7 years have been a whirlwind of changes. It all started in 2017 when I made a huge career change to quit my job in marketing to teach English in Korea.
This opened up a whole new world for me, but not only in terms of travel. It made me re-look at the vision I had for my future.
Every aspect of my life is different from what it was a few years back. Does this make me scared, nervous, or anxious?

No!

Actually, the opposite. It has excited, challenged, and driven me to keep learning and exploring.
HOW IT ALL STARTED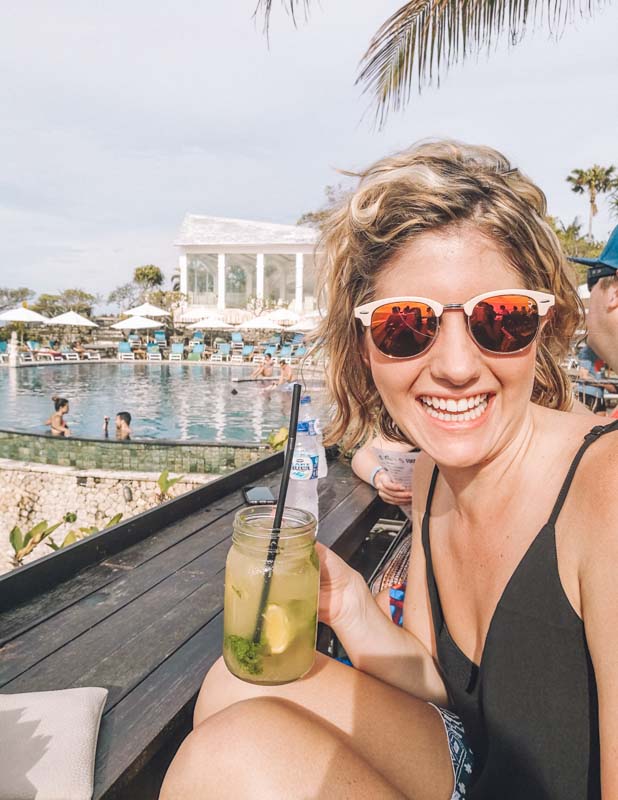 In 2013, right after completing my business degree, I jumped straight into the working world.
A few months in, I was exhausted, unmotivated, and broke.
I resigned from my job, packed my bags, and booked a one-way ticket to France (I had to take out a loan for this). I took on the notorious yachting world with the hopes of saving enough money to travel the world.
After 8 months of grueling work and little time off, I realized that working on super yachts wasn't as glamorous as I thought it would be.
I decided that the fun and games were over, and I headed back to South Africa to pick up my career where I had left off.
Getting caught up in the rat race
I spent the next 4 years working in the fast-paced, exciting, and stressful marketing world. I was managing massive events and productions and working with high-profile clients.
My job became my life, and it consumed my evenings and weekends. I enjoyed what I was doing and was grateful that my career was blooming.
I was so caught up in it all, and I didn't take the time to step back and reflect on myself.
While my job kept me on my toes, it never satisfied my urge to travel abroad and start ticking off my ever-growing bucket list.
What changed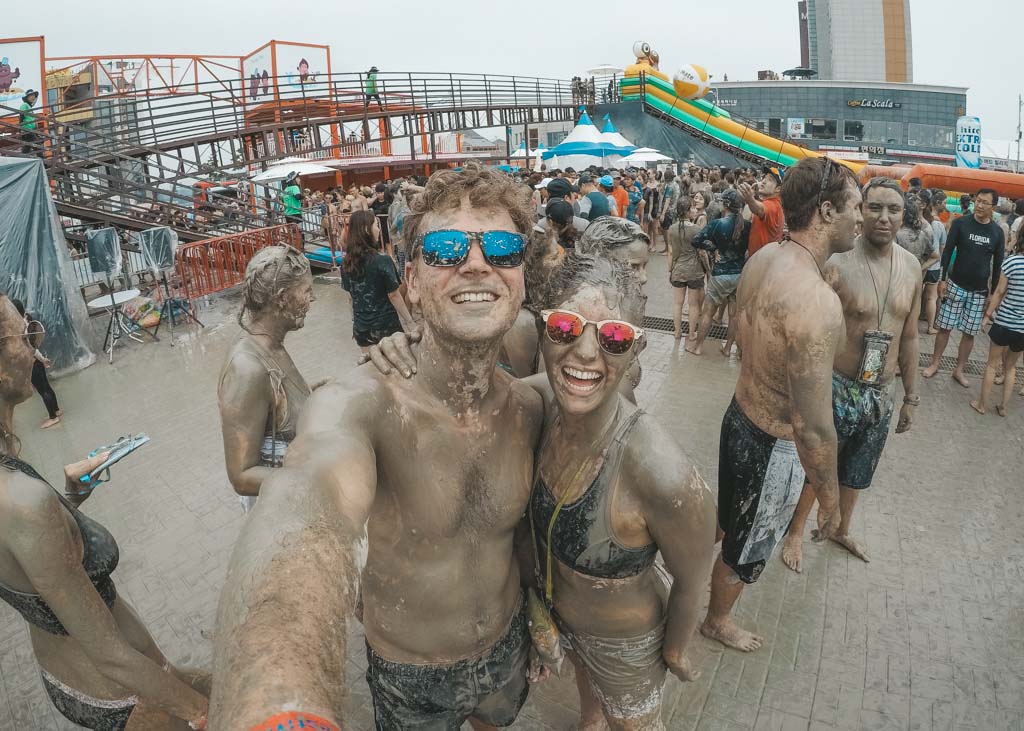 Then, in 2016 I met Gary. Like me, he had a successful career and was perfectly happy in his comfort zone.
We shared a love for travel and spent hours brainstorming all the places we could visit – if and when we had enough annual leave from work.
Then, after a few too many bottles of wine, we decided to quit our jobs and take a sabbatical. We were 27 at the time, and this was unheard of!
While most of our friends were getting married and buying houses, we packed up and sold everything.
The initial plan was to work on the superyachts for the Mediterranean season and save money to travel.
We had contacts in the industry, and my yachting certifications were still valid, so it seemed like the easy option.
it doesn't always go to plan
A month before we were supposed to leave, Gary tore his ACL and needed surgery on his knee.
This was the worst thing that could possibly happen.
Being a deckhand on a super yacht is a labor-intensive task. So we had to scrap that idea and go back to the drawing board.
Traveling on a South African passport didn't leave us with many options, and this whole incident made us rethink our plans.
Was this a "sign"?
Should we play it safe and stay home?
Teaching English in Korea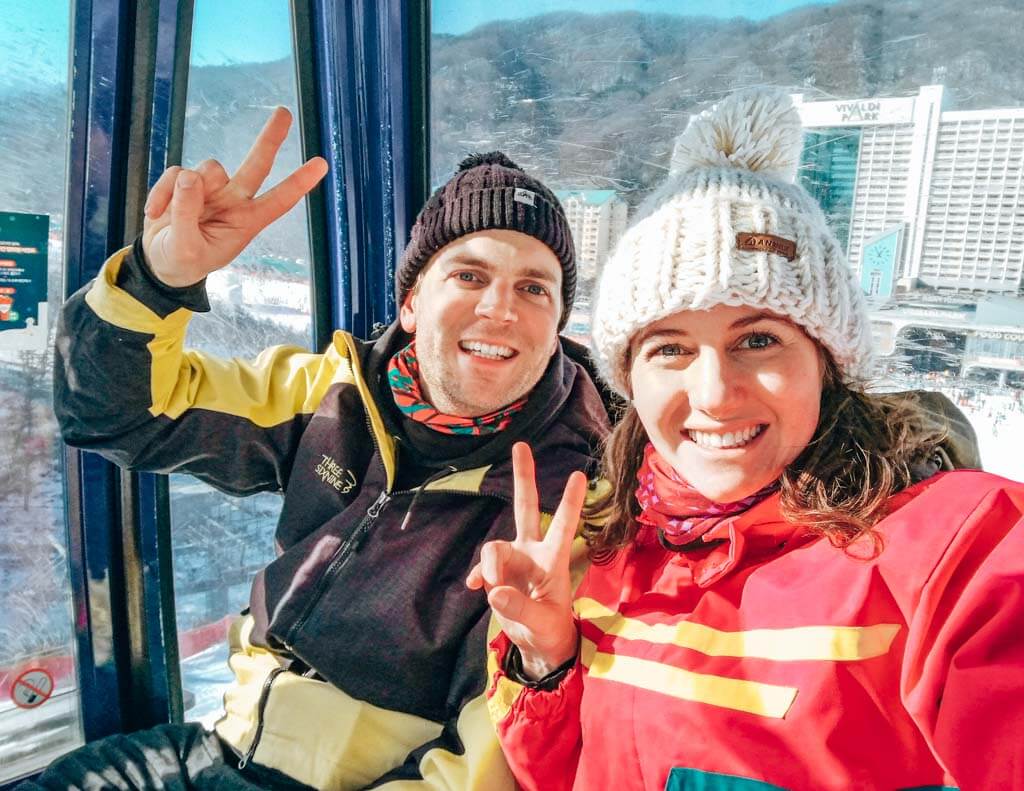 After investigating every possible travel job out there, we decided to move to South Korea to teach English.
It was only going to be a short stint, and we had full intentions of returning to our lives in South Africa afterward.
While we signed a year contract, we planned to resign after 6 months to spend the remainder of the year traveling. Fast forward 14 months, and we were still living in South Korea, teaching English to the cutest bunch of kindergarten kids!
Living in Korea changed my perspective on travel.
It wasn't about doing the popular, touristic activities or going to the best parties. It was about making that connection with the country, with the culture, the food, and the people.
During this time, we traveled Korea extensively and fell in love with the country.
From skiing in winter, to weekend trips to Seoul, we jumped at every opportunity to explore.
I began to live a minimalist life and travel in a more authentic way.
I became a better person because of travel.
Living and learning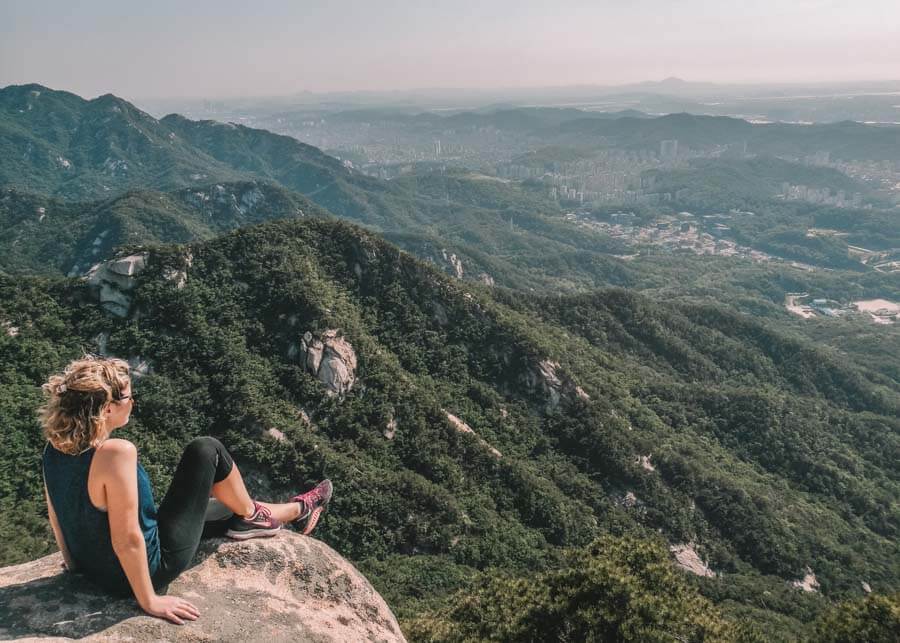 With that change of mindset, I focused on self-development and finding my true passion. I did online courses, read more, and tried my hand at online marketing consulting and virtual assistance.
I did things I never thought possible – All while teaching little kids and saving every penny I could to travel more.
That's when I started this blog, Torn Tackies Travel.
While it was my travel diary, I also wanted to share my experiences with others. Quitting your job to travel is not an easy decision – and I hoped I would inspire and help others take the same risks I had.
After 14 months of teaching, we had reached our goal and saved enough money to travel for 6 months (and pay for our Australia visa – more on that later).
Backpacking Asia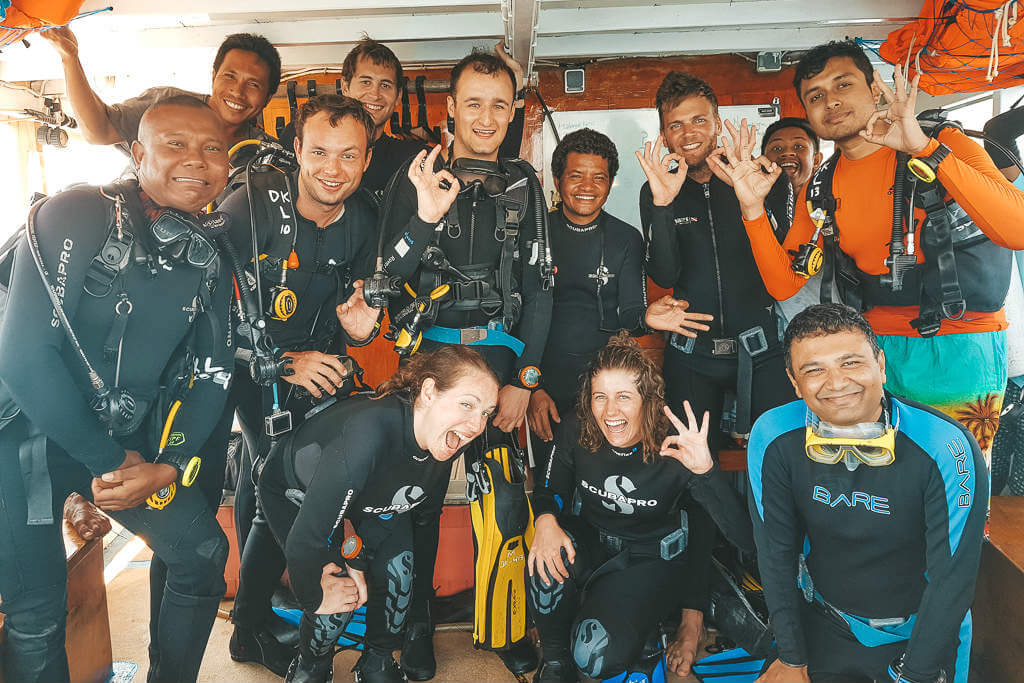 Traveling Asia was magical.
We quickly got used to the not-working thing, managing a tight budget and living as the locals would.
We spent our days hiking, beaching, eating, and making the most of the slow life.
China and Indonesia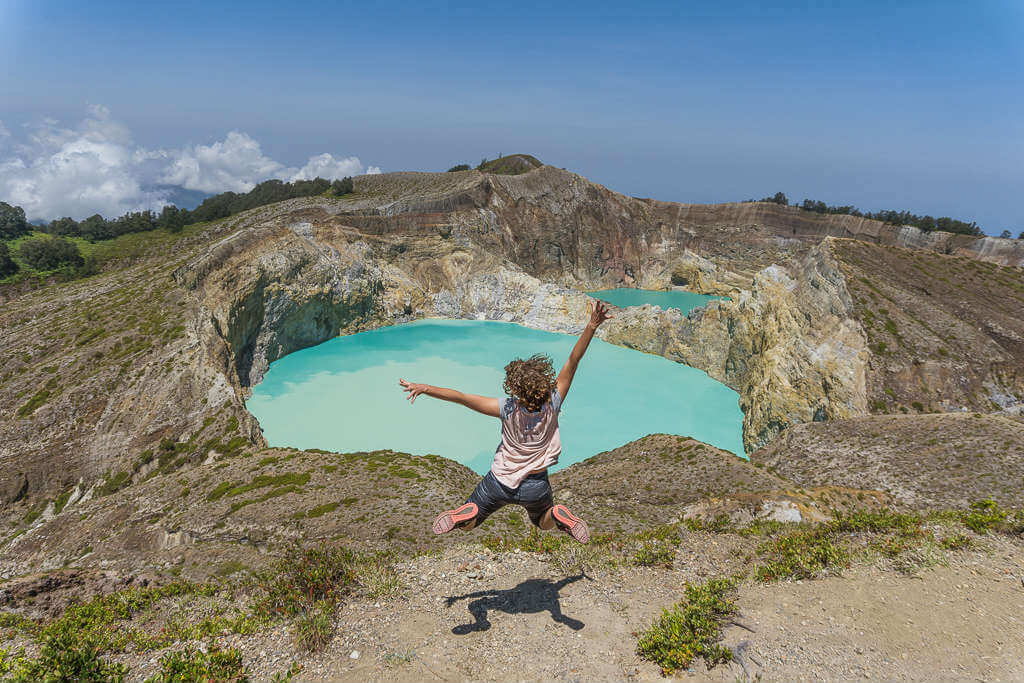 Our adventures started in China, where we walked the Great Wall and ate all the food we could.
From there, we spent a few months adventuring through Indonesia.
If you're looking for the easiest (and cheapest) place to go backpacking, this is it. Our favorite island was Flores which is home to Komodo National Park and Kelimutu Crater Lakes.
Sri Lanka was next on our list
With very little travel planning, we were completely blown away by just how friendly and beautiful the country was.
During our month in Sri Lanka, I learned how to surf, hiked through tea plantations, stayed with locals, and took the famous Kandy to Ella train.
Our final destination was Nepal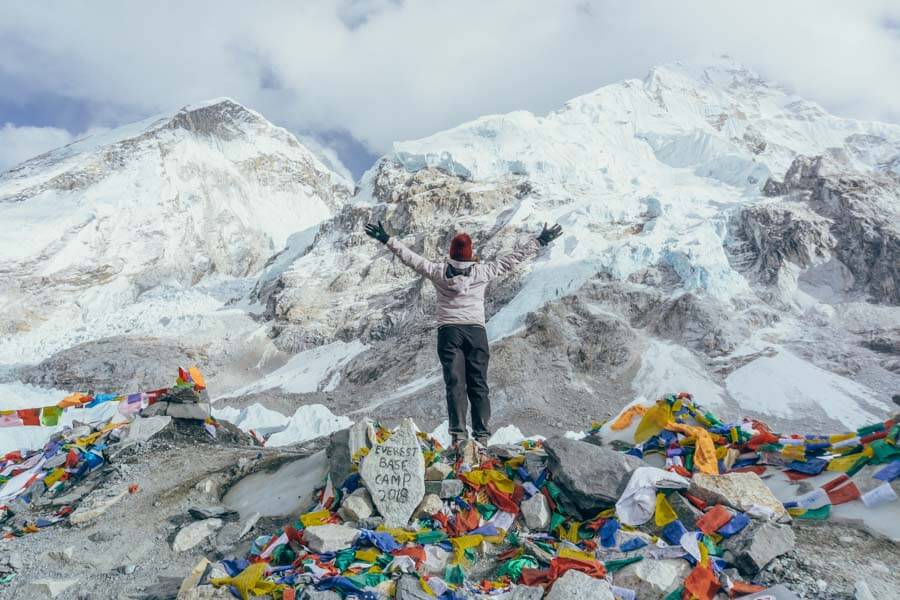 For some reason, we thought that hiking to Everest Base Camp would be a walk in the park, so we added a detour to Island Peak to our itinerary! This is a 6000m peak that involves complex rope work and ice climbing.
After 20-something days, we finally reached the summit. It was intense and definitely the hardest thing I've ever done.
reality hit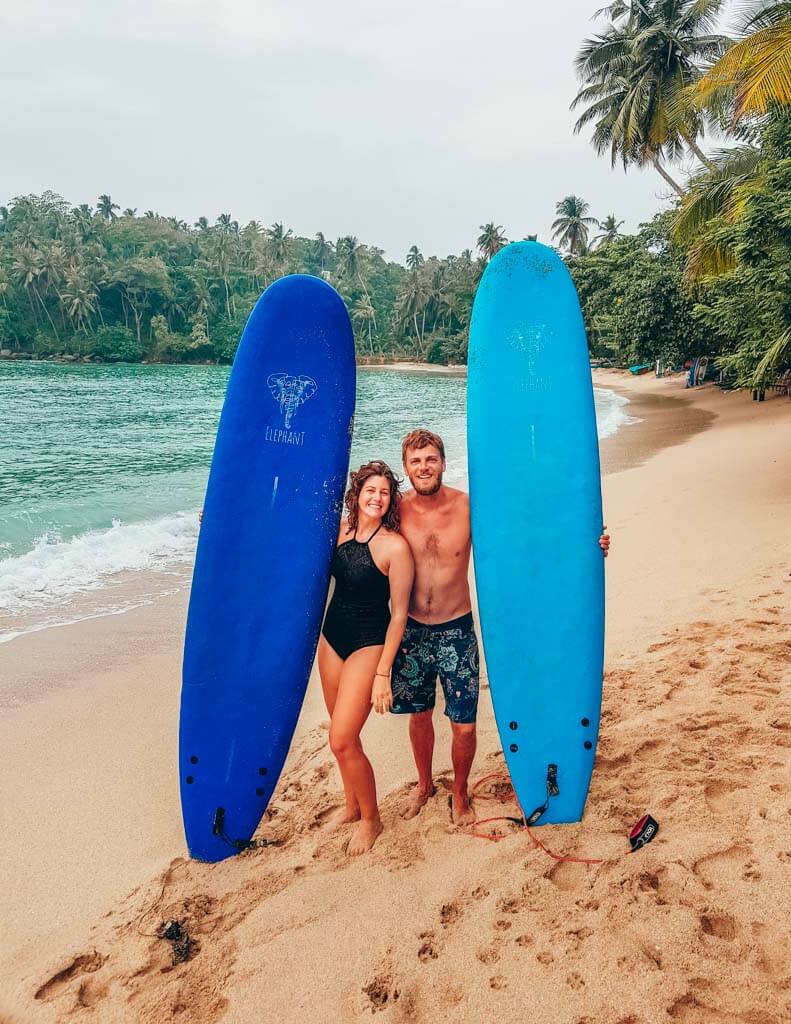 During my travels, I blogged when I had the chance, but it was never my priority.
My priority? Living in the moment and appreciating the places I was visiting and the people I was meeting.
Then, it was over.
After living the dream and backpacking Asia, reality hit.
The plan was always to return home and get a "proper job" again. To settle down.
So we did.
Gary and I went straight back to the companies we had previously worked at. I managed some epic projects with an awesome team of colleagues who had become family over the years.
But my job never fulfilled me. I never had that sense of freedom, of passion for what I was doing. I longed to be back on the road.
Quitting… Again. And Moving to Bali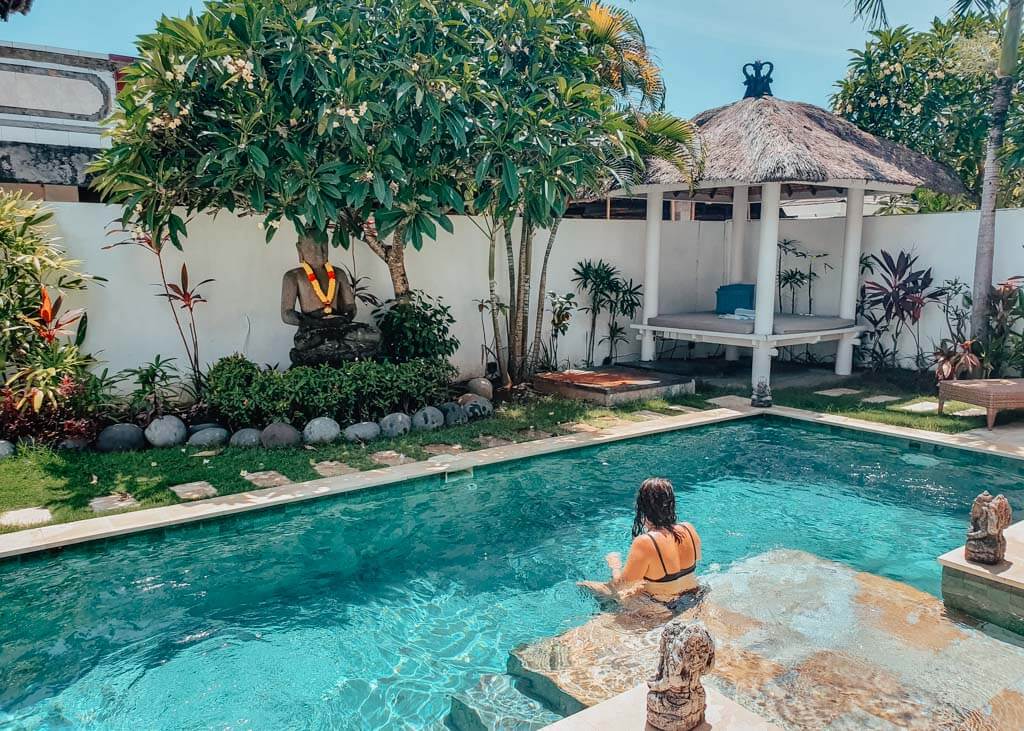 So, we quit and moved to Indonesia. How?
The studying and additional skills we had picked up in Korea allowed us to work remotely. So, we packed our bags once again and moved to Bali.
Living the island life and working remotely was a dream come true. I explored more of Bali and saw a side of the island far off the tourist track.
I was juggling commitments to my freelancing clients and put in a lot of effort creating detailed blog posts for Torn Tackies.
After 6 months, we had itchy feet (again).
Living a digital nomad lifestyle isn't all it's made out to be. We struggled to work in noisy cafes and coworking spaces, and we needed a proper office setup for the work we were doing.
So, we had two options.
Either make Bali a permanent base and invest in office equipment. Or go off on the next adventure.
We chose the latter! This time, we headed down under to Australia – mate.
Moving to Australia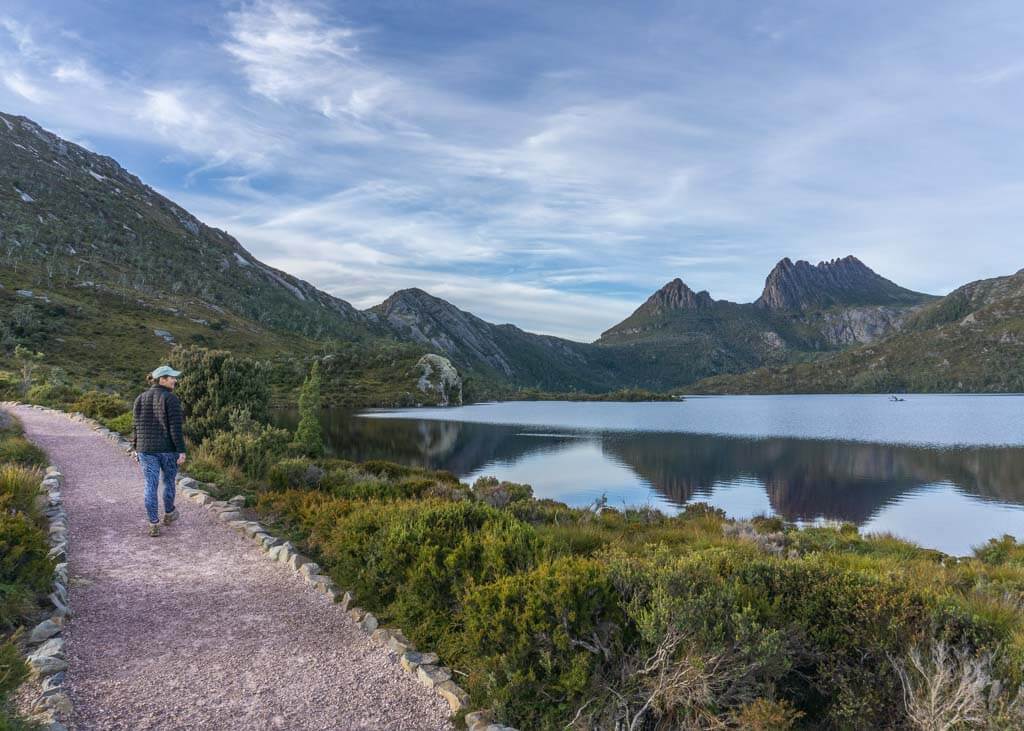 Many people ask how we managed to get Permanent Residency in Australia. It's not the easiest country to move to, especially for South Africans.
So here's the low down!
While living in Korea, Gary and I discussed where we'd go after our Asia backpacking trip. We wanted to live abroad but not teach English (as we were doing at the time).
We quickly learned that Gary was on the skilled list for Australia. He has an Engineering degree, and this meant we could apply for PR.
So, after hours of research, pages of applications, and a lot of money, we submitted our application.
It took nearly 2 years to receive our PR Visa, and it couldn't have come at a better time! We arrived in Australia at the height of the pandemic and spent 2 weeks in hotel quarantine. It was intense!
Australia is so different from all the other countries I've traveled to or lived in. But I love it. I even started an Australia travel blog, Australia Obsessed, and am slowly ticking off my Australia bucket list.
The next trip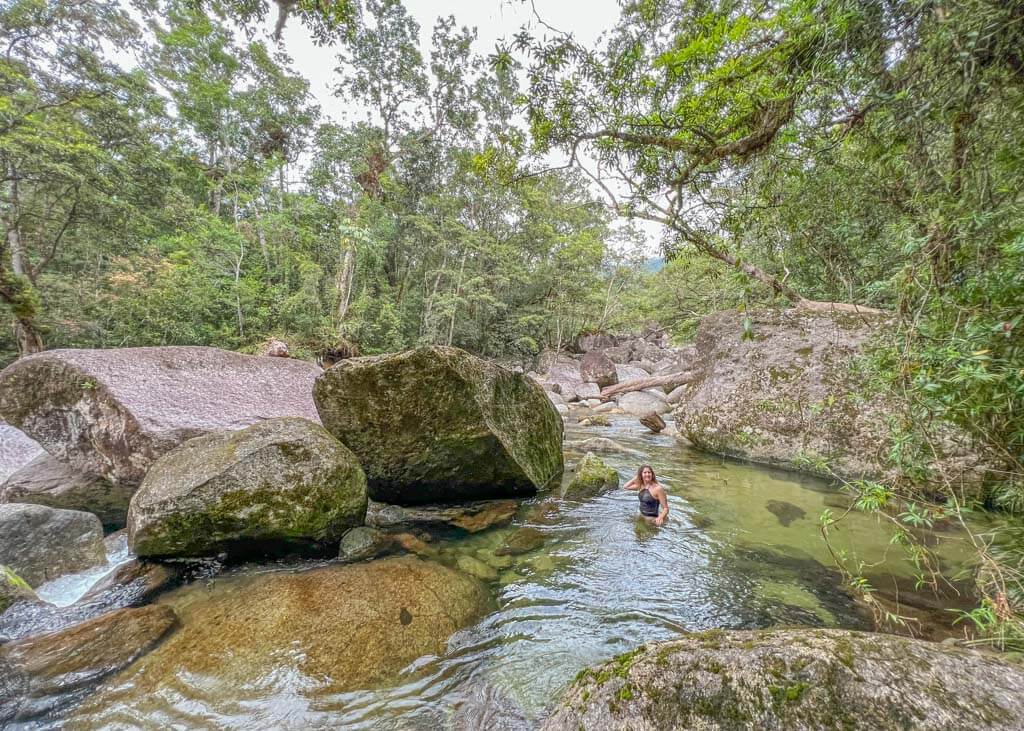 3 years have passed since we moved down under!
We've lived in Sydney and the Gold Coast and are still looking for a place that feels like home.
In 2023, Gary and I got married. Instead of a short honeymoon, we spent 7 traveling through South and Central America.
Central and South America Adventure
Neither of us had been to Central or South America. We had no idea what to expect and couldn't speak Spanish.
What did we know? We were craving adventure.
And an adventure is what we had!
We submitted another 6,000m peak (Huayna Potosi) in Bolivia and went scuba diving in cenotes in Mexico. We did the famous W Trek in Torres de Paine National Park in Chile and drank some of the best wines in Mendoza, Argentina.
Then Gary returned to Australia, and I continued traveling, but this time with my mom. We spent a month exploring Peru and did the 5 day Salkantay Trek to Machu Picchu.
The reality
I realize that I'm unsettled. But I also feel that I'm in my happy place when I'm in unfamiliar territory – When I'm exploring cities I've never been to before and getting lost trying to figure out how public transport works!
Life experiences and learning from others: I need both of these in order to feel fulfilled.
And now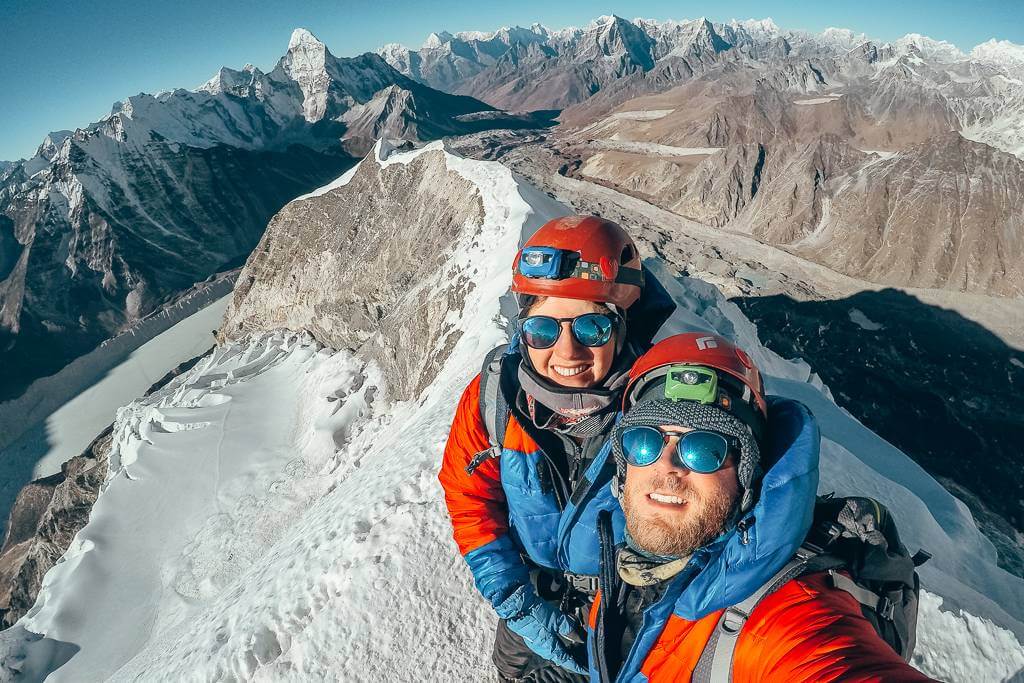 My goal is to encourage people to take that leap of faith, buy that ticket, and go on an adventure.
It doesn't have to be a permanent move, but getting out and experiencing a different country changes your outlook on life.
Maybe you love it. Maybe you don't. But at least you'll know you tried.
My guides and itineraries show how you can travel on a low to mid-budget and where to go to have a unique experience that you'll never forget!
Bucket list adventures
Happy travels!